Nature Looks
In its most original form and abundant beauty.
---
Natural and cozy in appearance. For a warm to urban atmosphere.
Inspired by the natural look of classic precious woods, Origin Wood is modeled after the natural wood in every detail. The multifaceted grains, striking inclusions and subtly matched warm color nuances characterize the filigree surface design. Amazingly and naturally genuine. Not only visually, but also in touch and comfort.
The choice for the rectified format 23 x 120 cm includes the precious wood tones oak and walnut. Those who like urban nature will find the perfect tone in sophisticated gray.
Not only stylish, but also slip-proof, the Origin Wood Series with an R/10 B surface also provides the necessary slip protection in wet & barefoot areas such as showers or bathrooms, in representative or public areas, in stores, lobbies or in restaurants.
Origin Wood
Inspiration
---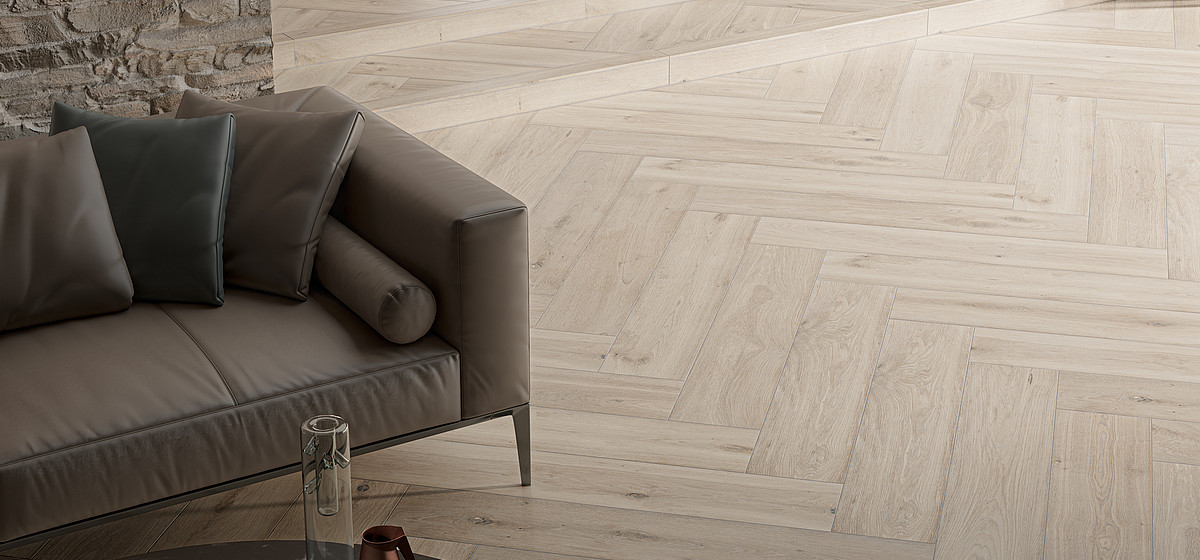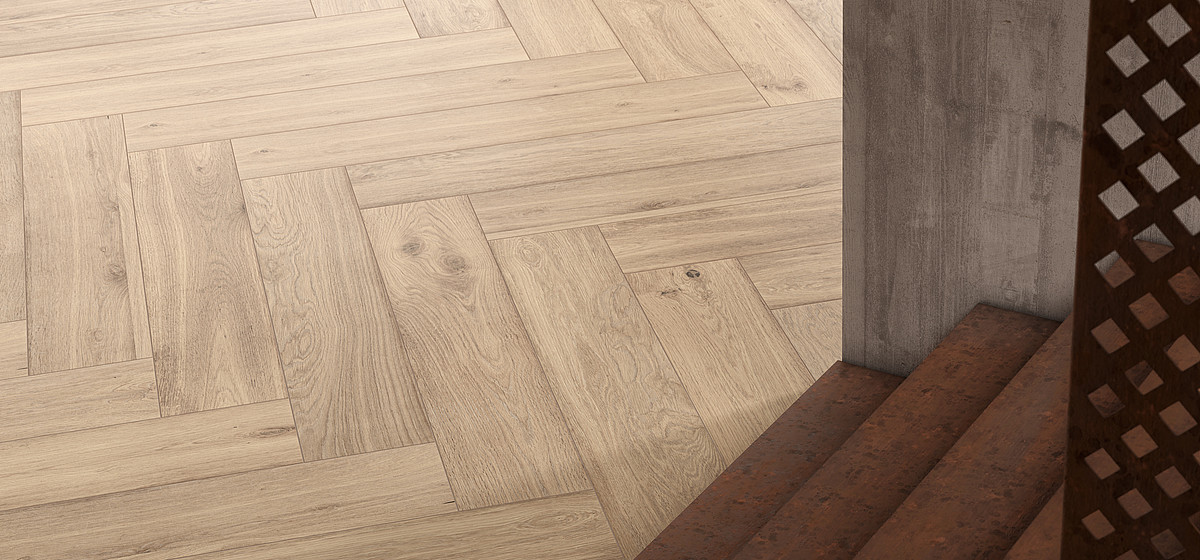 product details
technical specifications, downloads
---
Format no.

Description

21OW.

Feinsteinzeug

Product size (cm)
##hidedata##
Production size (mm)
##hidedata##
pieces per bundle
##hidedata##
pieces per m2/rm incl. joint
##hidedata##
pieces per pallet
##hidedata##
m2/rm per bundle
##hidedata##
m2/rm per pallet
##hidedata##
bundles per pallet
##hidedata##
kg per pallet
##hidedata##
kg per piece
##hidedata##
kg per m2/rm
##hidedata##
kg per bundle
##hidedata##
slip resistance
##hidedata##
| | |
| --- | --- |
| DIN EN 14411 | |
| COLOURS: | FM02 grau, FM03 walnut, FM04 oak |
| FORMATS: | 21OW |
| | |
| --- | --- |
| Biegefestigkeit (Mittelwert) (EN ISO 10545-4) | ≥ 35 N/mm2 |
| Wasseraufnahme (Mittelwert) (EN ISO 10545-3) | < 0,1% |
| Frostbeständigkeit (EN ISO 10545-12) | is fulfilled |
| Verschleißwiderstand der Oberfläche für glasierte Platten (EN ISO 10545-7) | ≤ 175 mm3 |
| Chemische Beständigkeit – außer gegen Flußsäure und ihre Verbindungen – für Fliesen und Platten (EN ISO 10545-13) | is fulfilled |
| Temperaturwechselbeständigkeit (EN ISO 10545-9) | is fulfilled |
| Thermischer LAK von Raumtemperatur (20° C) bis 100° C (EN ISO 10545-8) | < 80x10-7K-1 |
| Bewertungsgruppe für rutschhemmende Bodenbeläge im nassbelasteten Barfußbereich (DIN 51 097) | k.A. |
| Bewertungsgruppe für gewerbliche Bodenplatten mit erhöhter Rutschgefahr (Begehungsverfahren) (DIN 51 130) | Group: R10 |
| Bruchlast | Fliesenstärke ≥ 7,5 mm: > 1.300 N |
| Brandverhaltent | Klasse A1, A1FL |