ZEITLOS
ARCHAIC. TECHNICALLY PERFECT. ENERGY-CONSCIOUS.
---
ARCHAIC APPEARANCE WITH DIMENSIONAL PRECISION FOR EASY LAYING, ENERGY-AWARE FACED MASONRY LOOK.
Brick expressionism: old exposed brickwork is having a renaissance. It is almost as if we are happy to have facades crumbling both inside and out. Also mixed. Two high-end sizes in long format 400 x 71 mm and bar shape 400 x 35 mm as well as in NF format 240 x 71 mm allow this trend look. Zeitlos, the extra strong 14 mm thick patina brick slip in quality frostproof high-tech extruded sinter quality.
There are all sorts of different placing options with variable joint widths and individually customised colour ranges based on eleven tailored colour tones providing lots of unique styles. Even with its natural edges, Zeitlos is safe to place and easy-care, making it right on trend for facade design even when it comes to the environment, energy and costs.
ZEITLOS
LAYING HINTS
---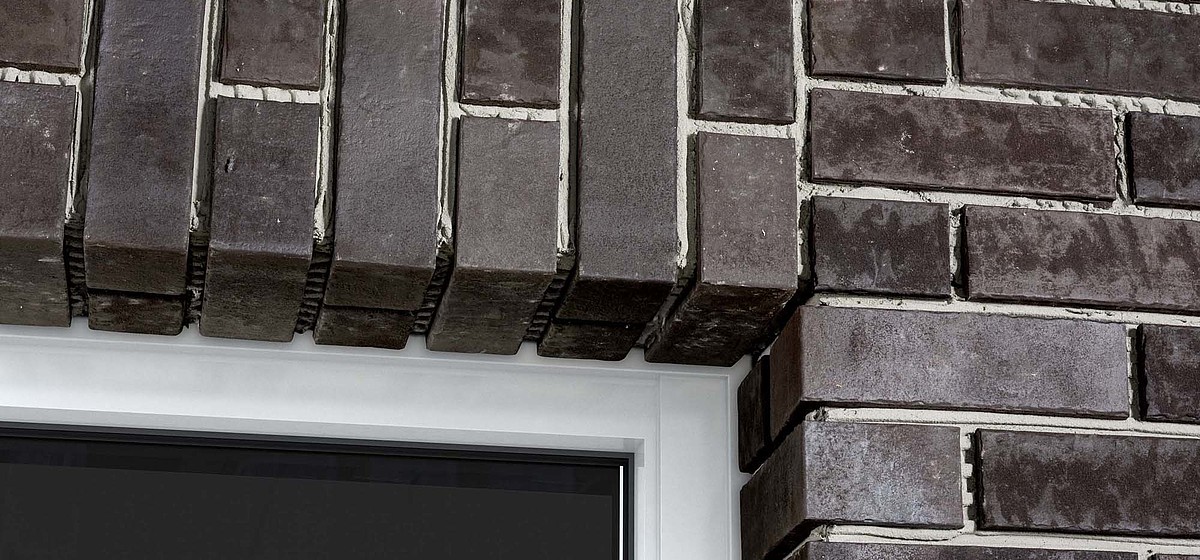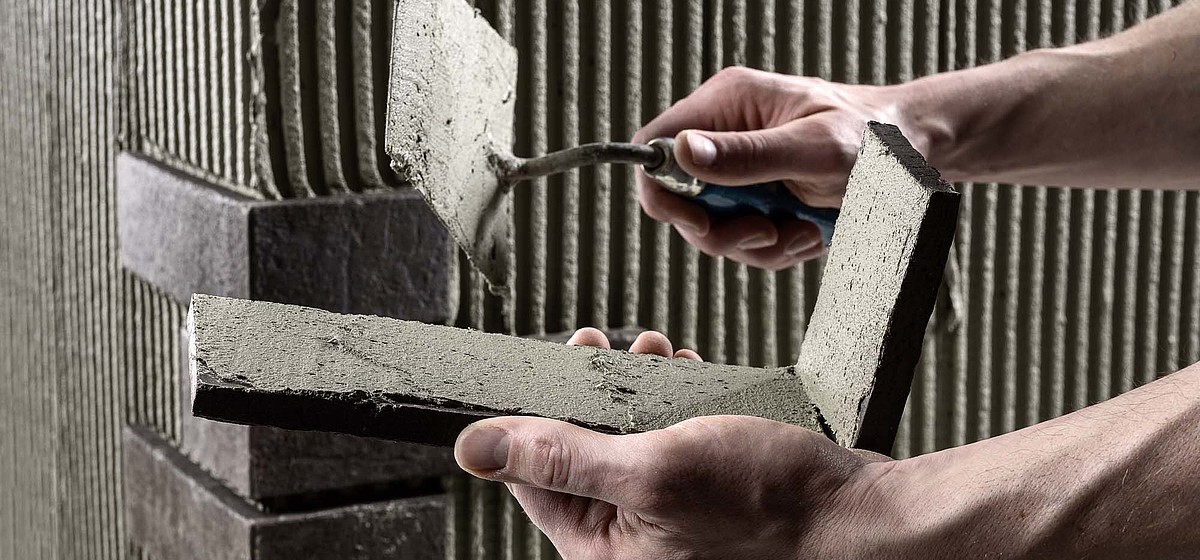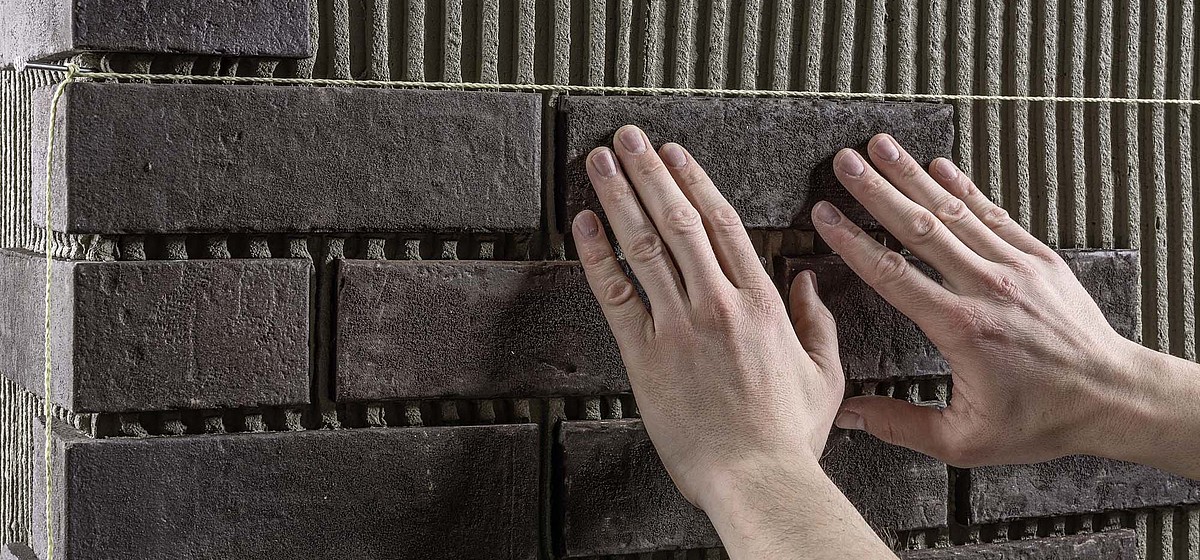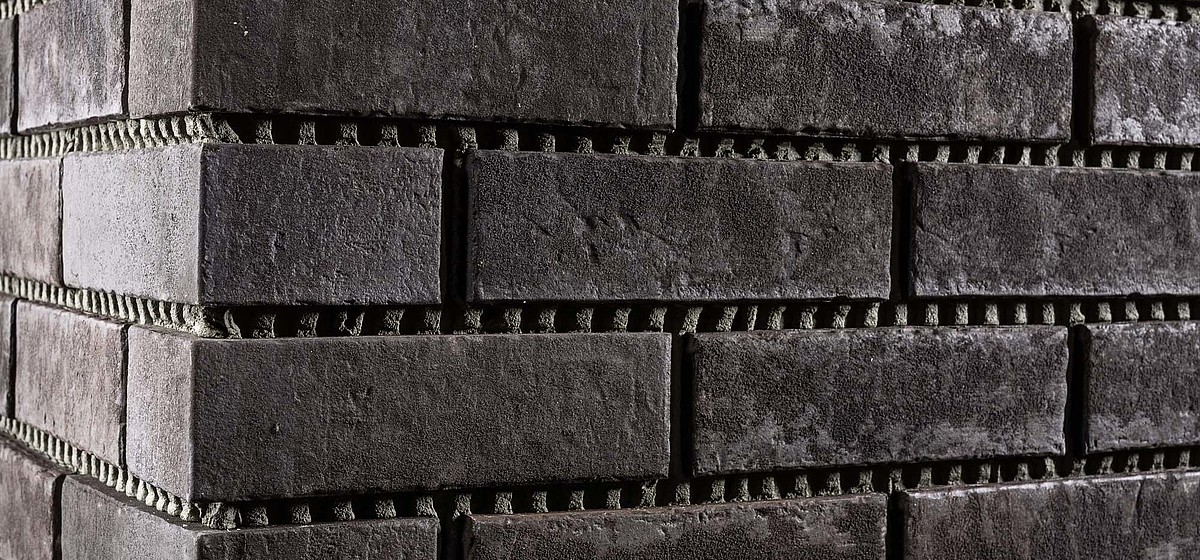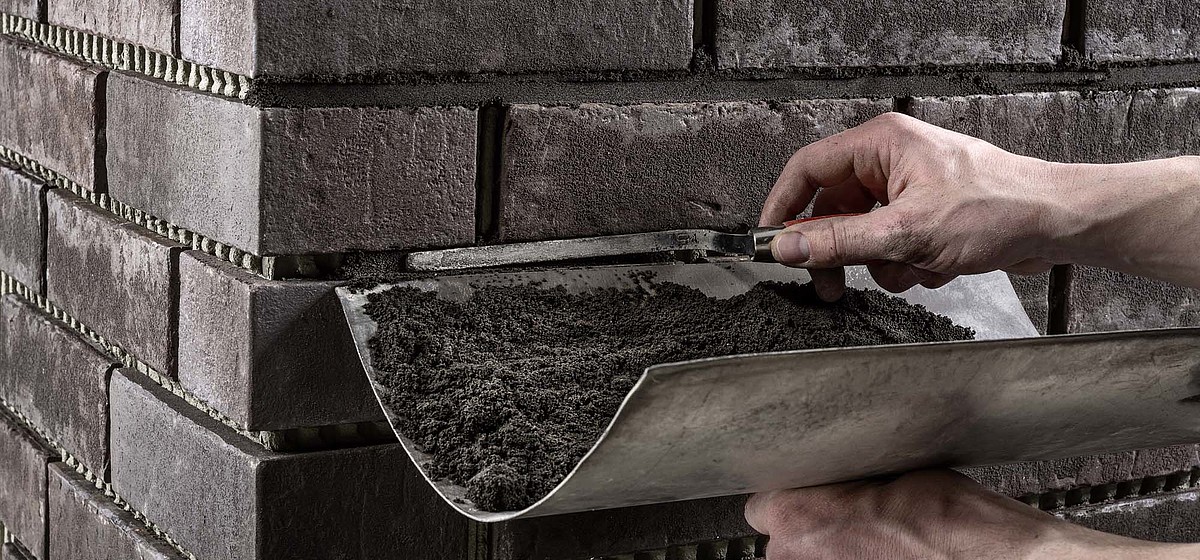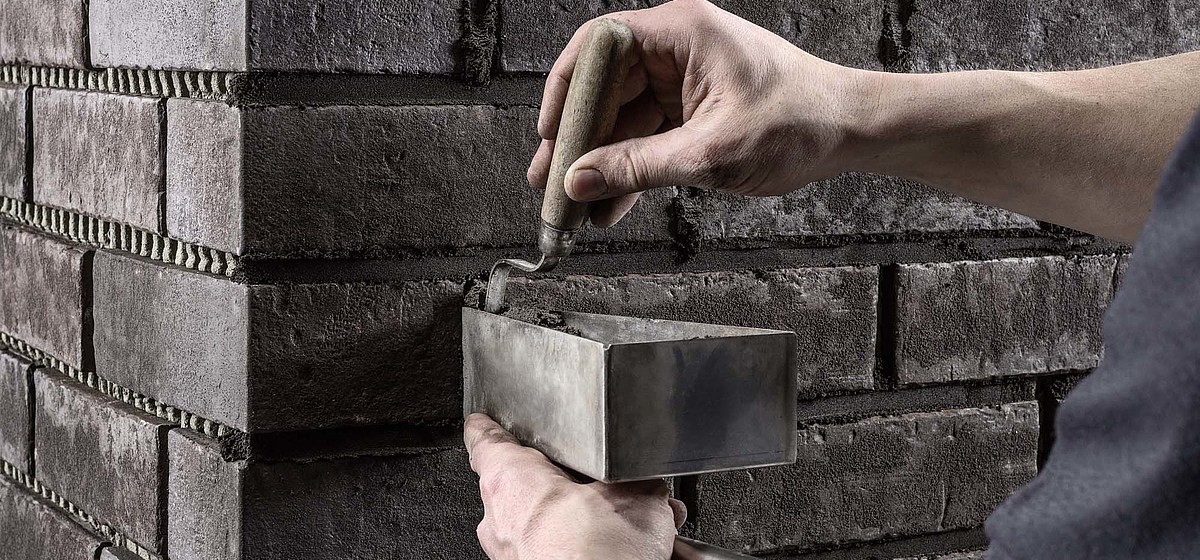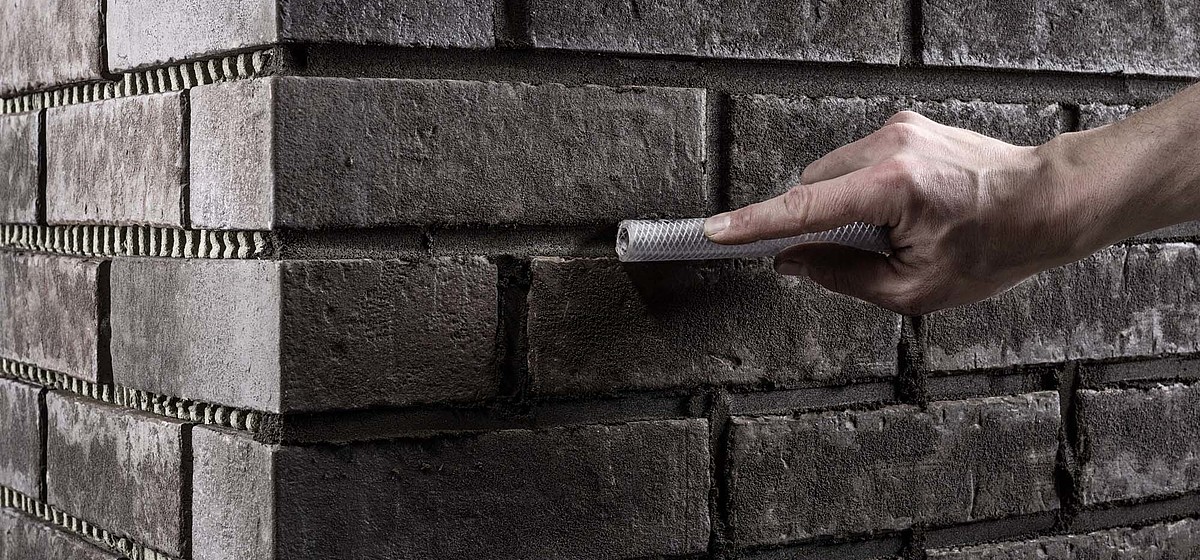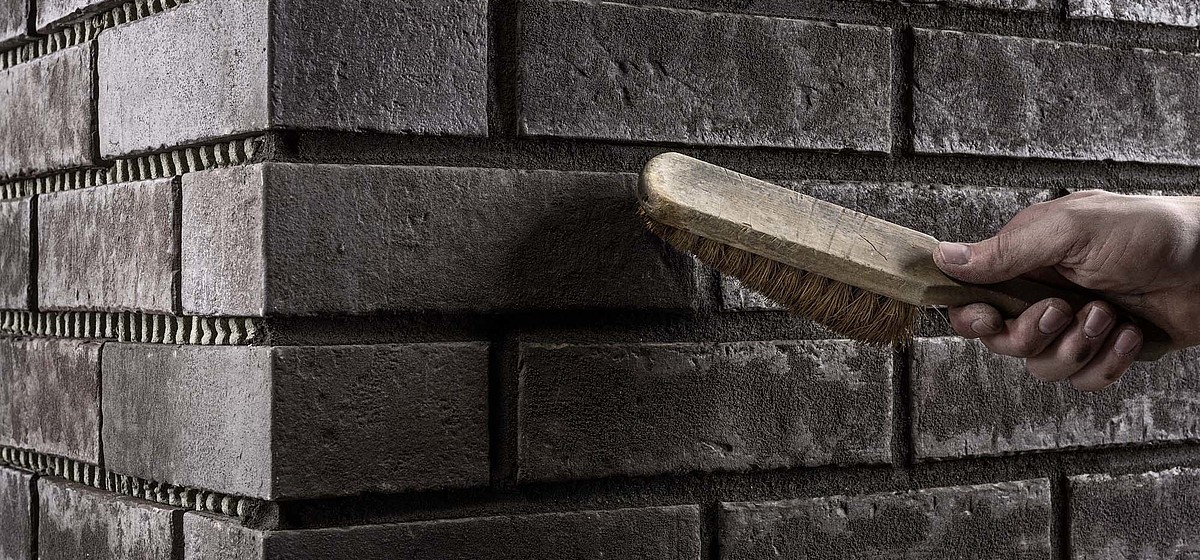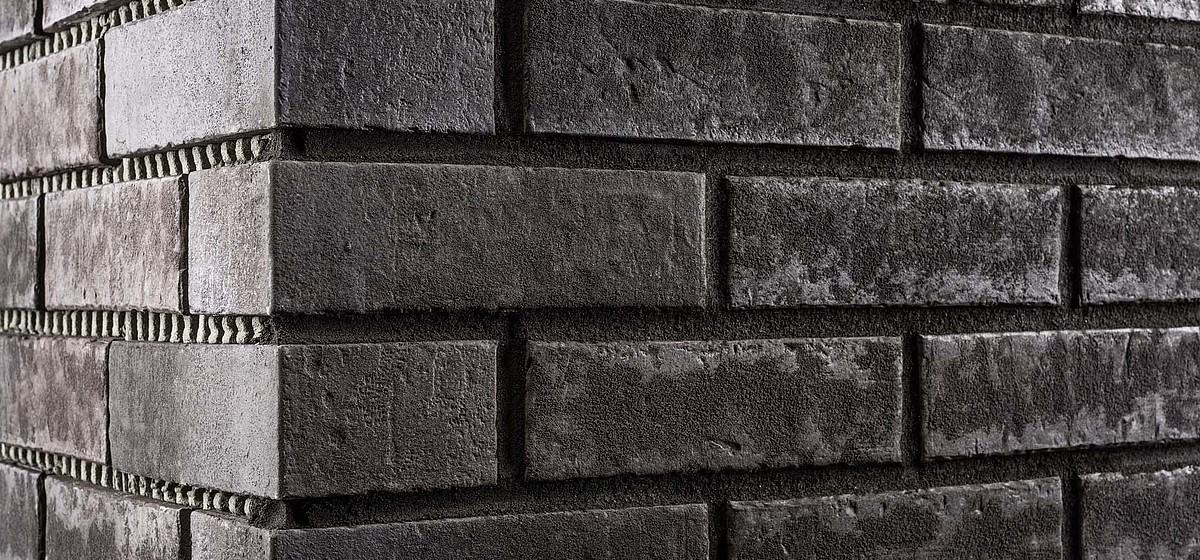 Window lintel perfectly replicated with angles.
The corner angles are worked using the floating-buttering method.
Use a string to plumb the clinker area. The clinker slips are pressed into the adhesive bed.
The finished surface. Grouting can be done after the appropriate drying time.
Grouting using pointing trowel and metal float along the horizontal.
The vertical joints can be finished more easily with a smaller pointing trowel.
Jointing with a trowel allows you to create different looks.
Sweeping out the joint gives it a corresponding structure.
The finished joint pattern. Full masonry stretches are grouted at one go.
product details
technical specifications, downloads
---
Format no.

Description

7470

Clinker brick slips

7440

Clinker brick slips

7450

Clinker brick slips

7435

Clinker brick slips

7471

corner

7451

corner

7436

corner

Product size (cm)
##hidedata##
##hidedata##
##hidedata##
##hidedata##
##hidedata##
##hidedata##
##hidedata##
Production size (mm)
##hidedata##
##hidedata##
##hidedata##
##hidedata##
##hidedata##
##hidedata##
##hidedata##
pieces per bundle
##hidedata##
##hidedata##
##hidedata##
##hidedata##
##hidedata##
##hidedata##
##hidedata##
pieces per m2/rm incl. joint
##hidedata##
##hidedata##
##hidedata##
##hidedata##
##hidedata##
##hidedata##
##hidedata##
pieces per pallet
##hidedata##
##hidedata##
##hidedata##
##hidedata##
##hidedata##
##hidedata##
##hidedata##
m2/rm per bundle
##hidedata##
##hidedata##
##hidedata##
##hidedata##
##hidedata##
##hidedata##
##hidedata##
m2/rm per pallet
##hidedata##
##hidedata##
##hidedata##
##hidedata##
##hidedata##
##hidedata##
##hidedata##
bundles per pallet
##hidedata##
##hidedata##
##hidedata##
##hidedata##
##hidedata##
##hidedata##
##hidedata##
kg per pallet
##hidedata##
##hidedata##
##hidedata##
##hidedata##
##hidedata##
##hidedata##
##hidedata##
kg per piece
##hidedata##
##hidedata##
##hidedata##
##hidedata##
##hidedata##
##hidedata##
##hidedata##
kg per m2/rm
##hidedata##
##hidedata##
##hidedata##
##hidedata##
##hidedata##
##hidedata##
##hidedata##
kg per bundle
##hidedata##
##hidedata##
##hidedata##
##hidedata##
##hidedata##
##hidedata##
##hidedata##
| | |
| --- | --- |
| DIN EN 14411 | |
| COLOURS: | 237 austerrauch, 351 kalkbrand, 352 kupferschmelz, 353 eisenrost, 354 bronzebruch, 355 sandschmelz, 356 erdfeuer, 357 backstein, 359 kohleglanz |
| FORMATS: | 7470, 7440, 7435 |
| | |
| --- | --- |
| Water absorption (Average value) (EN ISO 10545-3) | ≤ 3 % |
| Scratch hardness of surface (Mohs scale) (minimum individual value) (EN 101) | 6–7 |
| Frost resistance (EN ISO 10545-12) | is fulfilled |
| Chemical resistance – except to hydrofluoric acid and its compounds – of tiles (EN ISO 10545-13) | is fulfilled |
| Thermal shock resistance (EN ISO 10545-9) | is fulfilled |
| Coefficient of thermal expansion from room temperatur (20° C) to 100° C/CE (EN ISO 10545-8) | < 80x10-7K-1 |
| Maximum pore radius (required: rp > 0,2 μm) (DIN 66 133) | 0,54 μm–3,44 μm |
| Pore volume (required: Vq > 20 mm3/g) (DIN 66 133) | 21,3 mm3/g–42,3 mm3/g |