KONTUR
EXPRESSIVE. NEXT-LEVEL BRICK SLIPS. THE BEST OF BOTH WORLDS.
---
TRADITIONAL CLINKER LOOKS INTERPRETED WITH MODERN CONTOURING.
Targeted highlighting for maximum effect. Contouring is the name of a style that is currently on trend, which gives a natural surface a particularly rounded and modern feel by means of strategic accentuation using the latest surface technology. Here, traditional clinker production techniques are combined with high-tech glaze technology to create a new generation of clinker brick slips: Manufactured in fusion finish.
In the classic DF/NF or long format, with three surfaces. Textures created using smooth engobes, characteristic water-struck surfaces or fire and melted effects with authentic signs of wear – with Kontur, traditional clinker looks have been interpreted and perfected with modern contouring.
KONTUR
LAYING HINTS
---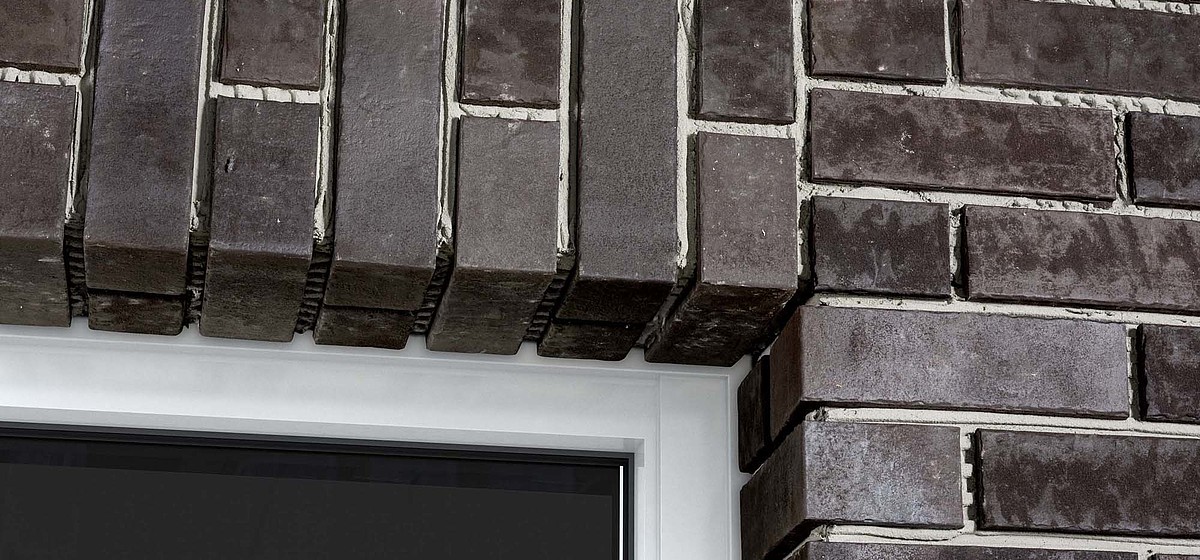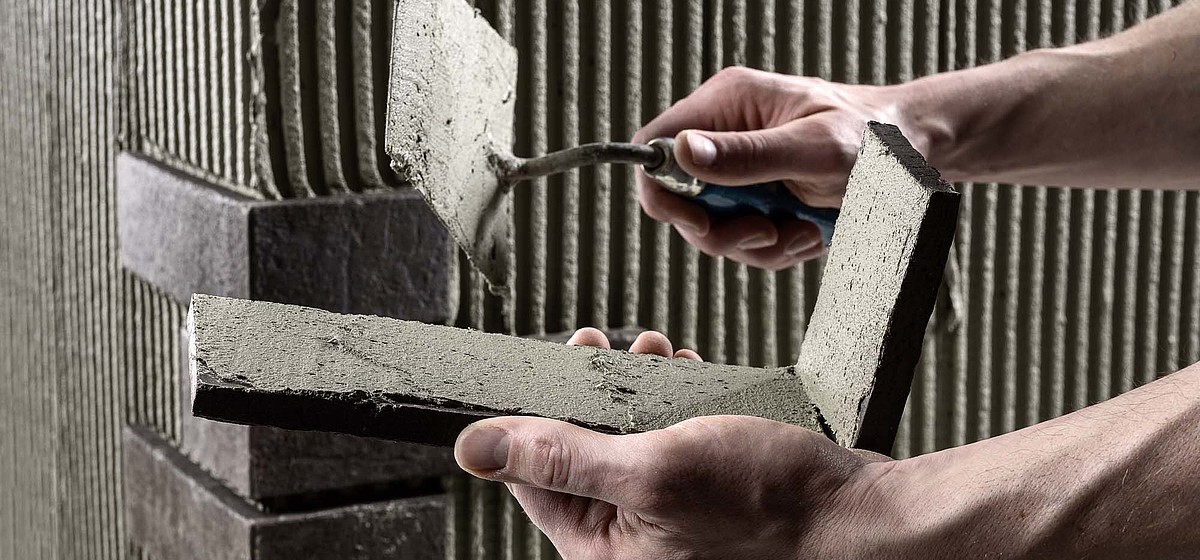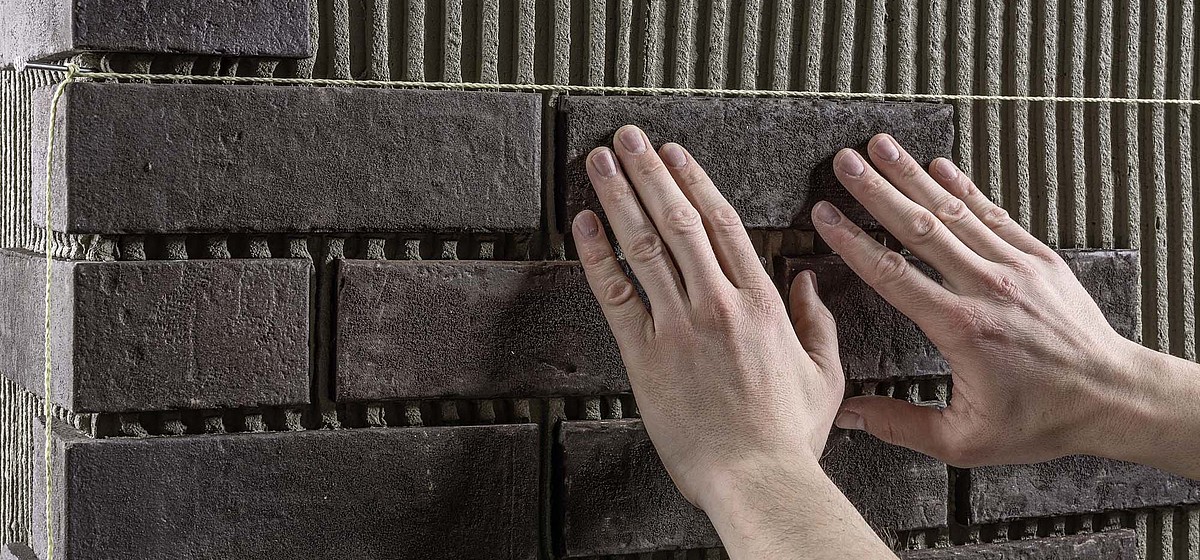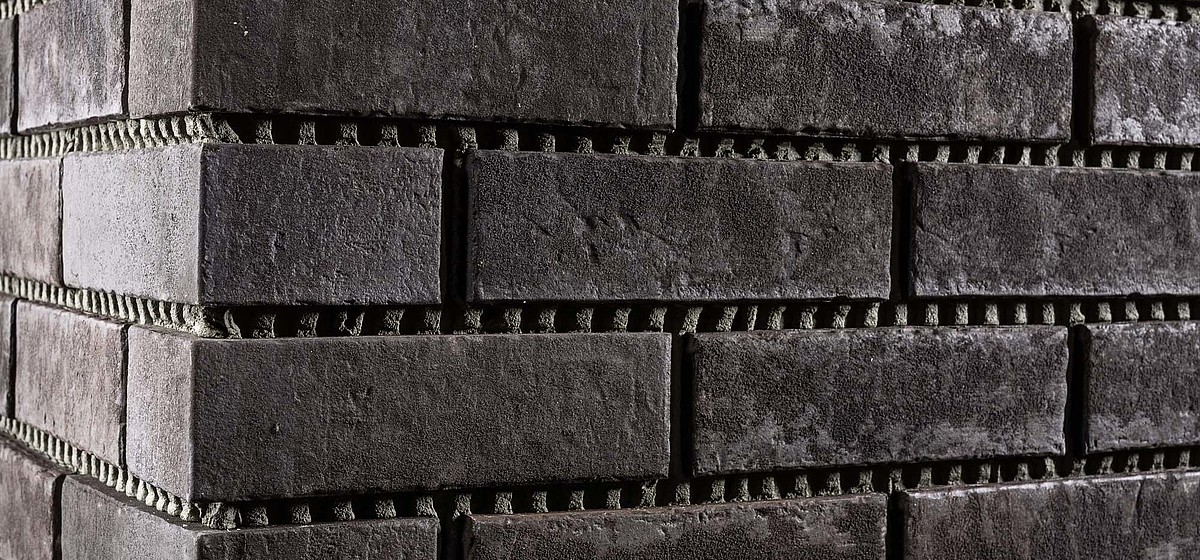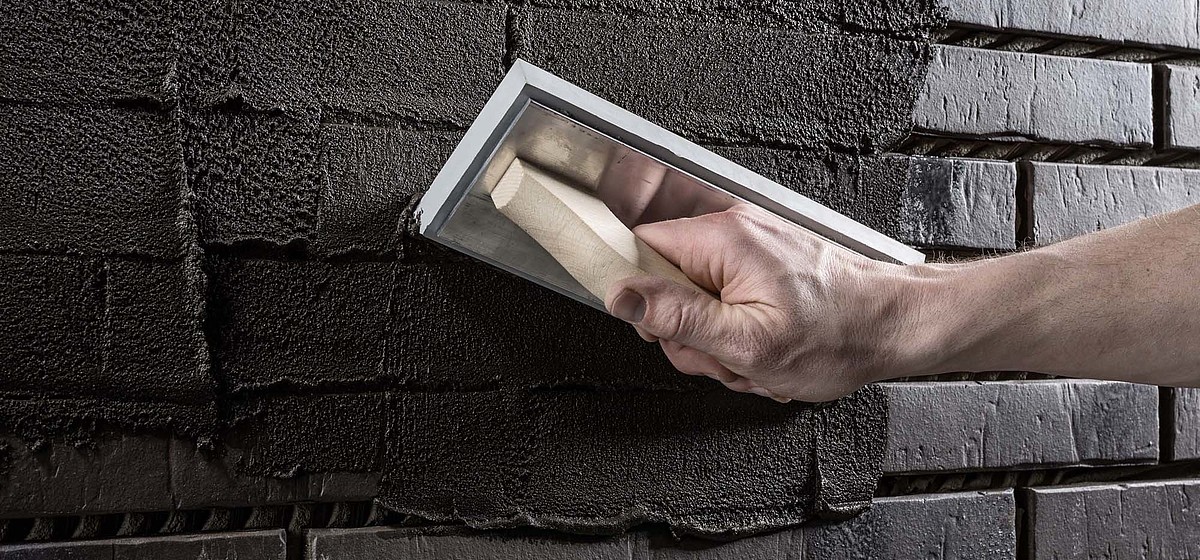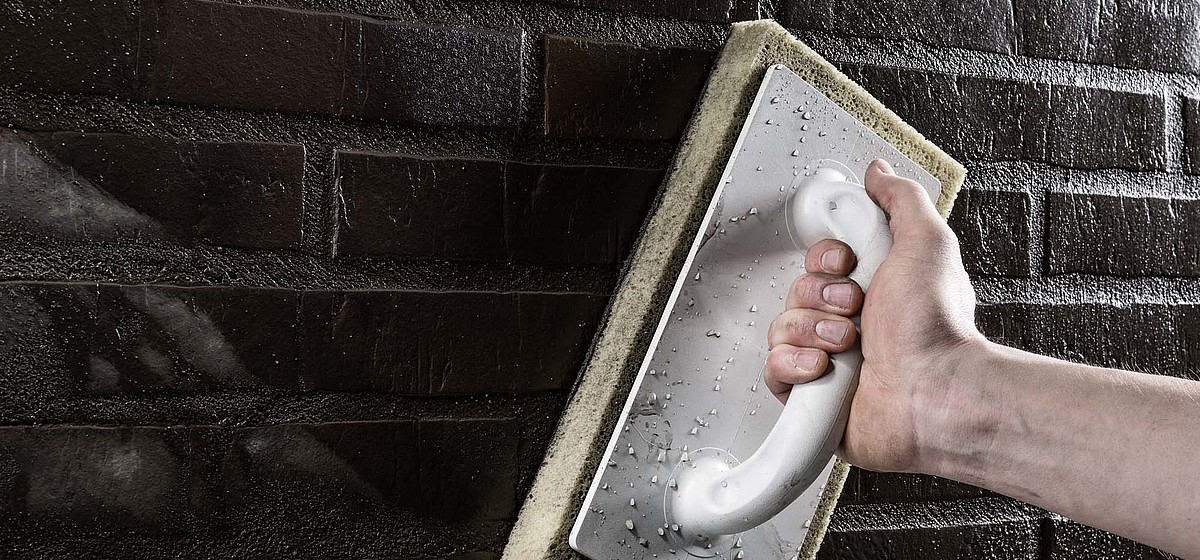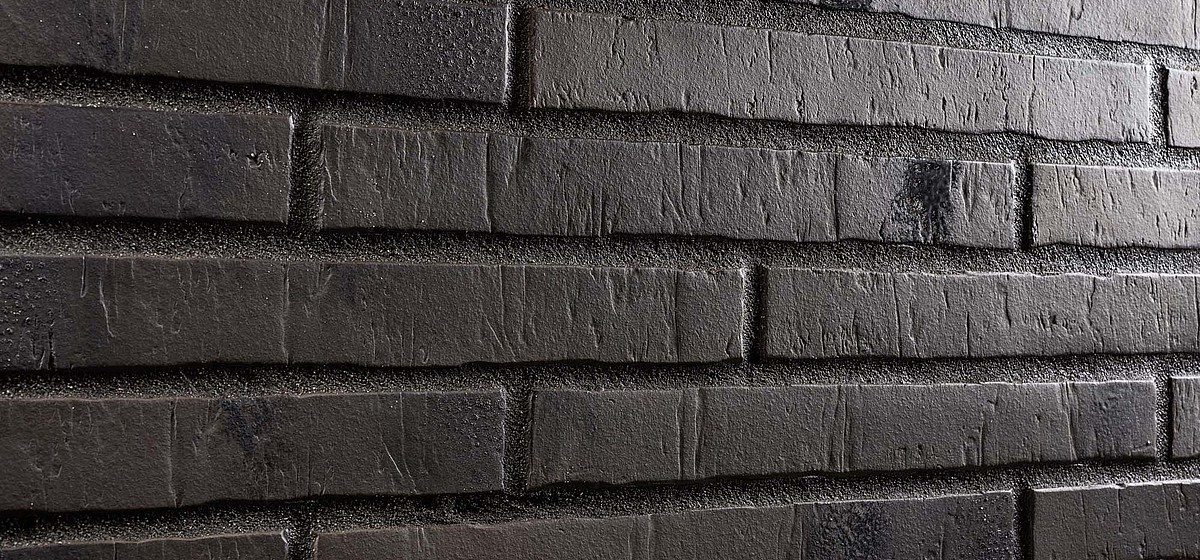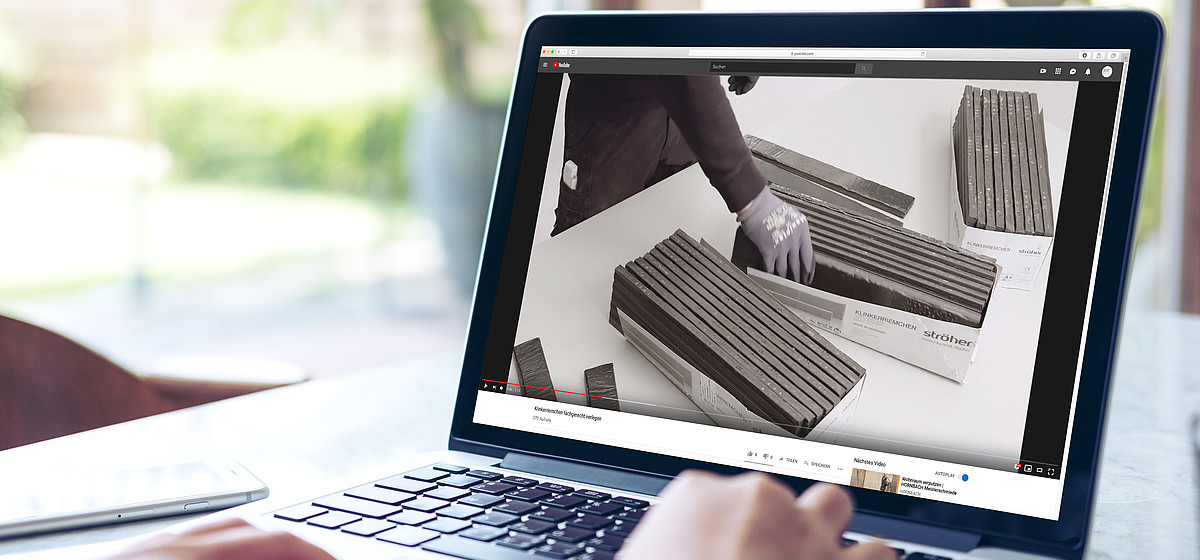 Window lintel perfectly replicated with angles.
The corner angles are worked using the floating-buttering method.
Use a string to plumb the clinker area. The clinker slips are pressed into the adhesive bed.
The finished surface. Grouting can be done after the appropriate drying time.
With the slurry method, the joints are filled diagonally with the grouting or plaster float. Walls should be worked from top to bottom.
The excess grout is washed off diagonally using a plaster float with a sponge or foam pad.
The finished joint pattern after slurry treatment.
product details
technical specifications, downloads
---
Format no.

Description

8016

Clinker brick slips

Kontur EG

8018

Clinker brick slips

Kontur EG

8020

Clinker brick slips

Kontur CG

8000

corner

Kontur CG

8112

Sturzwinkel

Kontur CG

8003

corner

Kontur EG

8114

Sturzwinkel

Kontur EG

Product size (cm)
##hidedata##
##hidedata##
##hidedata##
##hidedata##
##hidedata##
##hidedata##
##hidedata##
Production size (mm)
##hidedata##
##hidedata##
##hidedata##
##hidedata##
##hidedata##
##hidedata##
##hidedata##
pieces per bundle
##hidedata##
##hidedata##
##hidedata##
##hidedata##
##hidedata##
##hidedata##
##hidedata##
pieces per m²/rm incl. joint
##hidedata##
##hidedata##
##hidedata##
##hidedata##
##hidedata##
##hidedata##
##hidedata##
pieces per pallet
##hidedata##
##hidedata##
##hidedata##
##hidedata##
##hidedata##
##hidedata##
##hidedata##
m2/lfm pro Paket
##hidedata##
##hidedata##
##hidedata##
##hidedata##
##hidedata##
##hidedata##
##hidedata##
m2/lfm pro Palette
##hidedata##
##hidedata##
##hidedata##
##hidedata##
##hidedata##
##hidedata##
##hidedata##
bundles per pallet
##hidedata##
##hidedata##
##hidedata##
##hidedata##
##hidedata##
##hidedata##
##hidedata##
kg per pallet
##hidedata##
##hidedata##
##hidedata##
##hidedata##
##hidedata##
##hidedata##
##hidedata##
kg per piece
##hidedata##
##hidedata##
##hidedata##
##hidedata##
##hidedata##
##hidedata##
##hidedata##
kg pro m2/lfm
##hidedata##
##hidedata##
##hidedata##
##hidedata##
##hidedata##
##hidedata##
##hidedata##
kg per bundle
##hidedata##
##hidedata##
##hidedata##
##hidedata##
##hidedata##
##hidedata##
##hidedata##
| | |
| --- | --- |
| DIN EN 14411 | |
| COLOURS: | 470 beige engobed, 471 beige-flashed engobed, 472 grey engobed, 473 grey-flashed engobed,480 beige-fired, 481 sand-fired, 482 grey-fired, 483 brown-fired |
| FORMATS: | 8016, 8018, 8020 |
| | |
| --- | --- |
| Water absorption (Average value) (EN ISO 10545-3) | ≤ 3 % |
| Scratch hardness of surface (Mohs scale) (minimum individual value) (EN 101) | 6-7 |
| Frost resistance (EN ISO 10545-12) | fulfilled |
| Chemical resistance – except to hydrofluoric acid and its compounds – of tiles (EN ISO 10545-13) | fulfilled |
| Thermal shock resistance (EN ISO 10545-9) | fulfilled |
| Coefficient of thermal expansion from room temperatur (20° C) to 100° C/CE (EN ISO 10545-8) | < 80x10-7K-1 |
| Maximum pore radius (required: rp > 0,2 μm) (DIN 66 133) | 0,59 μm |
| Pore volume (required: Vq > 20 mm3/g (DIN 66 133) | 32,1 mm3/g |