AERA
FROST RESISTANT. ANTI-SLIP. STYLISH.
---
THE ORIGINAL: OFTEN COPIED CERAMIC ERA. EASY-TO-CLEAN STONE SHINE. MADE OF COARSE CERAMIC NATURAL STONE.
Formed over the course of centuries under immense pressure: That is the story of how natural stone forms. But now a new era has begun: extruded and not pressed. Nevertheless, this product still displays the characteristic veins, mineral enclosures and naturallooking flame effect. What is different is that it is weatherproof, easy to clean and comes in a wide range of shapes.
This coarse ceramic premium series shows one thing: Ease of cleaning and a stone shine can be a simple matter both indoors and outdoors.
AERA
FORMATS
---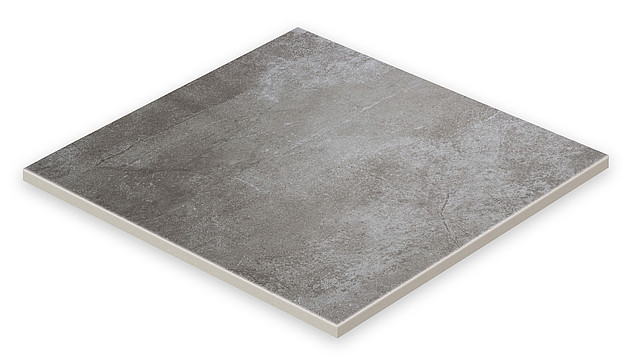 fine stoneware tile
Format no.: 95016-003
format: 30 x 30 cm
dimensions: 294 x 294 x 10 mm
slip resistance: R 10/A
Abrasion: 5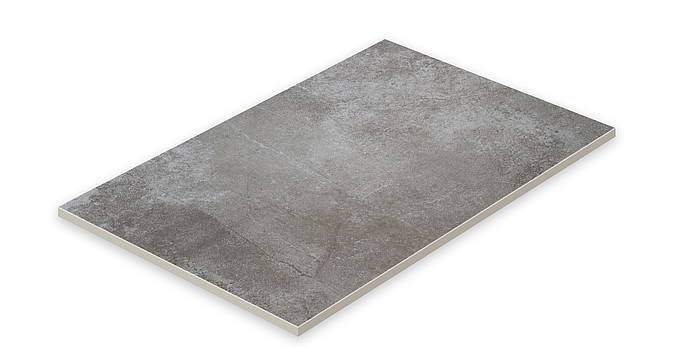 fine stoneware tile
Format no.: 95016-013
format: 30 x 45 cm
dimensions: 444 x 294 x 10 mm
slip resistance: R 10/A
Abrasion: 5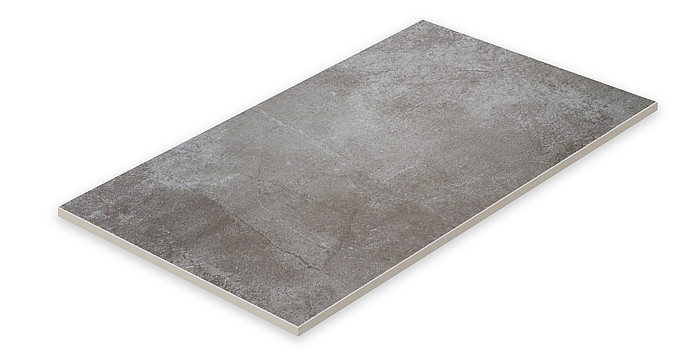 fine stoneware tile
Format no.: 95016-022
format: 30 x 60 cm
dimensions: 594 x 294 x 10 mm
slip resistance: R 10/A
Abrasion: 5
AERA
FORMATS
---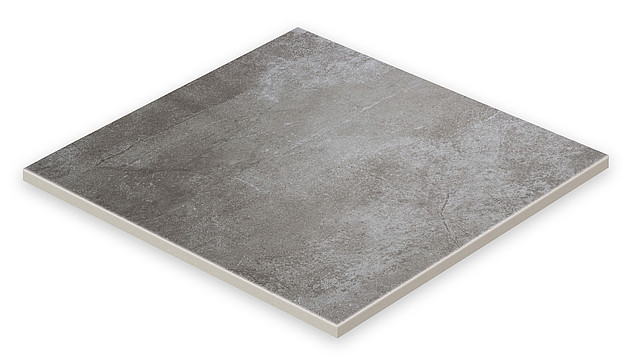 fine stoneware tile
Format no.: 95016-003
format: 30 x 30 cm
dimensions: 294 x 294 x 10 mm
slip resistance: R 10/A
Abrasion: 5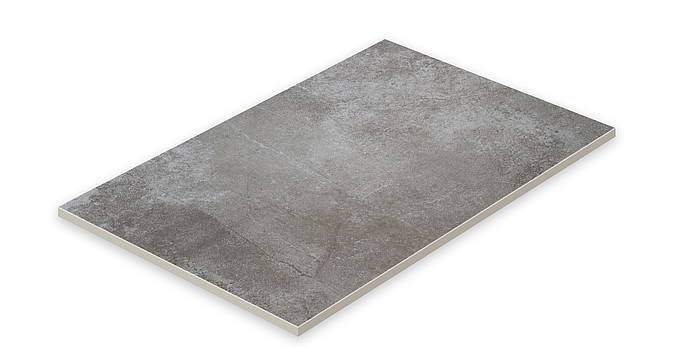 fine stoneware tile
Format no.: 95016-013
format: 30 x 45 cm
dimensions: 444 x 294 x 10 mm
slip resistance: R 10/A
Abrasion: 5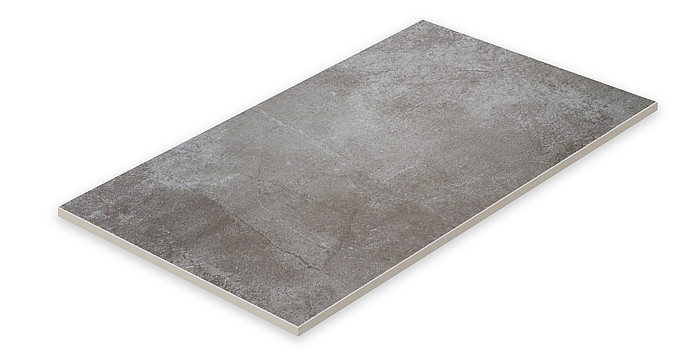 fine stoneware tile
Format no.: 95016-022
format: 30 x 60 cm
dimensions: 594 x 294 x 10 mm
slip resistance: R 10/A
Abrasion: 5
Aera
Trim Pieces
---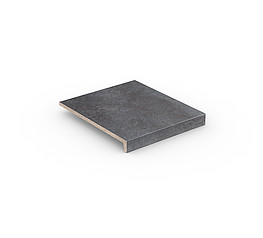 loft stair tread tile
dimensions: 294 x 340 x 35 x 11 mm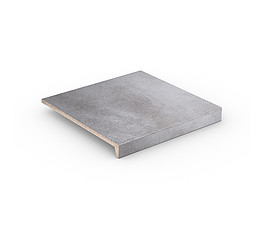 loft stair tread corner
dimensions: 340 x 340 x 35 x 11 mm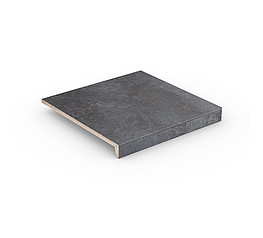 loft stair tread corner
dimensions: 340 x 340 x 35 x 11 mm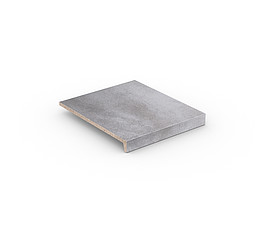 loft stair tread tile
dimensions: 294 x 340 x 35 x 11 mm
loft angle tile
dimensions: 294 x 175 x 52 x 10 mm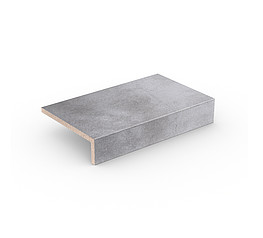 loft angle tile
dimensions: 294 x 175 x 52 x 10 mm
skirting
dimensions: 294 x 70 x 10 mm
riser corner
dimensions: 157 x 52 x 52 x 10 mm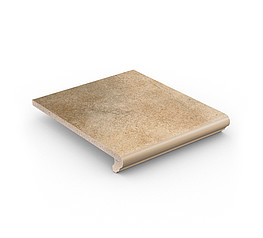 stair tread tile
dimensions: 294 x 340 x 12 mm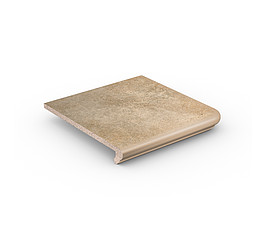 stair tread corner
dimensions: 345 x 345 x 12 mm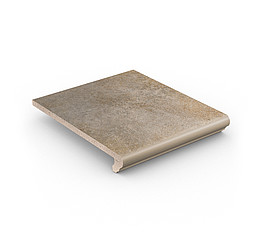 stair tread tile
dimensions: 294 x 340 x 12 mm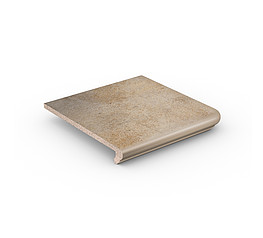 stair tread corner
dimensions: 345 x 345 x 12 mm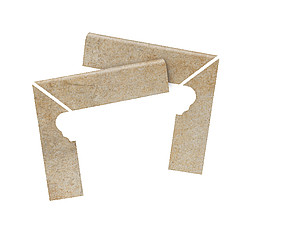 stair skirting left
dimensions: 294 x 70 x 10 mm
skirting
dimensions: 294 x 70 x 10 mm
riser corner
dimensions: 157 x 52 x 52 x 10 mm
stair skirting left
dimensions: 294 x 70 x 10 mm
product details
technical specifications, downloads
---
Format no.

Description

8031

stoneware tile®

8045

stoneware tile®

8063

stoneware tile®

8131

stair tread tile

4815

loft angle tile®

9340

stair tread tile

9331

stair tread corner

9430

loft stair tread tile®

9441

loft stair tread corner

8110

skirting

9010

riser corner

9110

stair skirting left

9111

stair skirting right

Product size (cm)
##hidedata##
##hidedata##
##hidedata##
##hidedata##
##hidedata##
##hidedata##
##hidedata##
##hidedata##
##hidedata##
##hidedata##
-
-
-
Production size (mm)
##hidedata##
##hidedata##
##hidedata##
##hidedata##
##hidedata##
##hidedata##
##hidedata##
##hidedata##
##hidedata##
##hidedata##
##hidedata##
##hidedata##
##hidedata##
pieces per bundle
##hidedata##
##hidedata##
##hidedata##
##hidedata##
##hidedata##
##hidedata##
##hidedata##
##hidedata##
##hidedata##
##hidedata##
##hidedata##
##hidedata##
##hidedata##
pieces per m2/rm incl. joint
##hidedata##
##hidedata##
##hidedata##
##hidedata##
##hidedata##
##hidedata##
-
##hidedata##
-
##hidedata##
-
-
-
pieces per pallet
##hidedata##
##hidedata##
##hidedata##
##hidedata##
##hidedata##
##hidedata##
##hidedata##
##hidedata##
##hidedata##
##hidedata##
-
-
-
m2/rm per bundle
##hidedata##
##hidedata##
##hidedata##
##hidedata##
##hidedata##
##hidedata##
-
##hidedata##
-
##hidedata##
-
-
-
m2/rm per pallet
##hidedata##
##hidedata##
##hidedata##
##hidedata##
##hidedata##
##hidedata##
-
##hidedata##
-
##hidedata##
-
-
-
bundles per pallet
##hidedata##
##hidedata##
##hidedata##
##hidedata##
##hidedata##
##hidedata##
##hidedata##
##hidedata##
##hidedata##
##hidedata##
-
-
-
kg per pallet
##hidedata##
##hidedata##
##hidedata##
##hidedata##
##hidedata##
##hidedata##
##hidedata##
##hidedata##
##hidedata##
##hidedata##
-
-
-
kg per piece
##hidedata##
##hidedata##
##hidedata##
##hidedata##
##hidedata##
##hidedata##
##hidedata##
##hidedata##
##hidedata##
##hidedata##
##hidedata##
##hidedata##
##hidedata##
kg per m2/rm
##hidedata##
##hidedata##
##hidedata##
##hidedata##
##hidedata##
##hidedata##
-
##hidedata##
-
##hidedata##
-
-
-
kg per bundle
##hidedata##
##hidedata##
##hidedata##
##hidedata##
##hidedata##
##hidedata##
##hidedata##
##hidedata##
##hidedata##
##hidedata##
##hidedata##
##hidedata##
##hidedata##
slip resistance
##hidedata##
##hidedata##
##hidedata##
##hidedata##
##hidedata##
##hidedata##
##hidedata##
##hidedata##
##hidedata##
-
-
-
-
| | |
| --- | --- |
| DIN EN 14411 | |
| COLOURS: | 710 crio, 720 baccar, 725 faveo, 755 camaro, 705 betone, 717 anthra, 727 pinar |
| FORMATS: | 8031, 8045, 8063, 8131 |
| | |
| --- | --- |
| Bending strength (Average value) (EN ISO 10545-4) | Ø 28 N/mm2 |
| Water absorption (Average value) (EN ISO 10545-3) | ≤ 3 % |
| Scratch hardness of surface (Mohs scale) (minimum individual value) (EN 101) | 6–7 |
| Frost resistance (EN ISO 10545-12) | is fulfilled |
| Resistance of surface abrasion for glazed tiles (EN ISO 10545-7) | Group: 5 |
| Chemical resistance – except to hydrofluoric acid and its compounds – of tiles (EN ISO 10545-13) | is fulfilled |
| Thermal shock resistance (EN ISO 10545-9) | is fulfilled |
| Coefficient of thermal expansion from room temperatur (20° C) to 100° C/CE (EN ISO 10545-8) | < 80x10-7K-1 |
| Classification groups for antislip floor claddings in barefoot areas (DIN 51 097) | Group: A |
| Classification groups for industrial floor claddings with an inerteased risk of slipping (safety procedure) (DIN 51 130) | Group: R10 |