EPOS
RELIABLE. DECEPTIVELY GENUINE-LOOKING. DISTINCTIVE.
---
NATURAL STONE IN DESIGN AND FEEL. THANKS TO THE MOST UP-TO-DATE EXTRUTEC® TECHNOLOGY AS EVER, EASY TO CLEANS AND FROST RESISTANT.
Epos is the easy-to-use solution for an environmentally friendly, easy-clean and reliable stone floor effect. Distinctive natural stone ceramic – processed with care; made possible by means of state-of-the-art digital printing technology that does not produce a 'transfer' look that is otherwise common with digital printing.
This is where the 'look' and the 'feel' produce a special impression together. Thanks to Hardglaze 3.0, developed especially for digital printing, you have to look very hard – or feel very carefully – to detect that it isn't really natural stone. And that is combined with the typical hard glaze extra-easy cleaning characteristics.
EPOS
FORMATS
---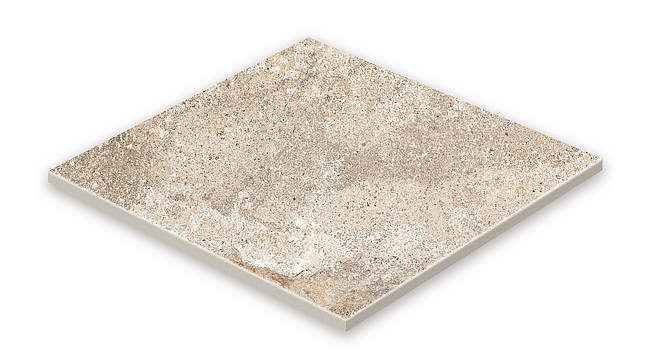 fine stoneware tile
Format no.: 95028-004
format: 30 x 30 cm
dimensions: 294 x 294 x 10 mm
slip resistance: R 10/A
Abrasion: 5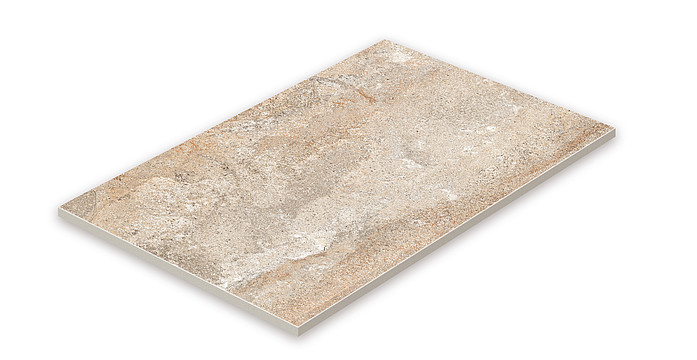 fine stoneware tile
Format no.: 95028-008
format: 30 x 45 cm
dimensions: 444 x 294 x 10 mm
slip resistance: R 10/A
Abrasion: 5
fine stoneware tile
Format no.: 95028-010
format: 30 x 60 cm
dimensions: 594 x 294 x 10 mm
slip resistance: R 10/A
Abrasion: 5
EPOS
FORMATS
---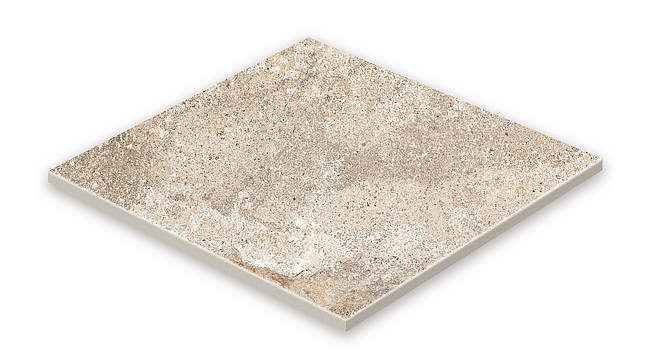 fine stoneware tile
Format no.: 95028-004
format: 30 x 30 cm
dimensions: 294 x 294 x 10 mm
slip resistance: R 10/A
Abrasion: 5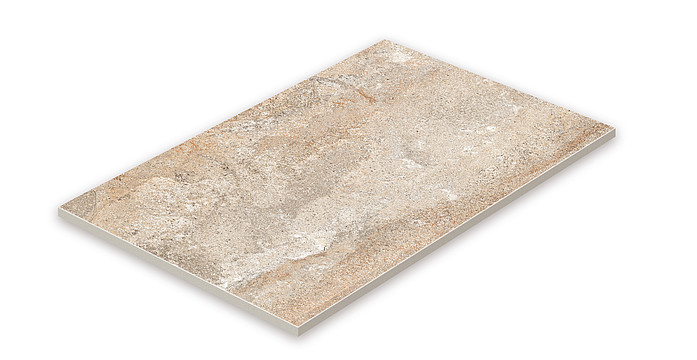 fine stoneware tile
Format no.: 95028-008
format: 30 x 45 cm
dimensions: 444 x 294 x 10 mm
slip resistance: R 10/A
Abrasion: 5
fine stoneware tile
Format no.: 95028-010
format: 30 x 60 cm
dimensions: 594 x 294 x 10 mm
slip resistance: R 10/A
Abrasion: 5
product details
technical specifications, downloads
---
Format no.

Description

8031

stoneware tile®

8045

stoneware tile®

8063

stoneware tile®

4815

loft angle tile

9430

loft stair tread tile®

9441

loft stair tread corner

8110

skirting

9010

riser corner

Product size (cm)
##hidedata##
##hidedata##
##hidedata##
##hidedata##
##hidedata##
##hidedata##
##hidedata##
-
Production size (mm)
##hidedata##
##hidedata##
##hidedata##
##hidedata##
##hidedata##
##hidedata##
##hidedata##
##hidedata##
pieces per bundle
##hidedata##
##hidedata##
##hidedata##
##hidedata##
##hidedata##
##hidedata##
##hidedata##
##hidedata##
pieces per m2/rm incl. joint
##hidedata##
##hidedata##
##hidedata##
##hidedata##
##hidedata##
-
##hidedata##
-
pieces per pallet
##hidedata##
##hidedata##
##hidedata##
##hidedata##
##hidedata##
##hidedata##
##hidedata##
-
m2/rm per bundle
##hidedata##
##hidedata##
##hidedata##
##hidedata##
##hidedata##
-
##hidedata##
-
m2/rm per pallet
##hidedata##
##hidedata##
##hidedata##
##hidedata##
##hidedata##
-
##hidedata##
-
bundles per pallet
##hidedata##
##hidedata##
##hidedata##
##hidedata##
##hidedata##
##hidedata##
##hidedata##
-
kg per pallet
##hidedata##
##hidedata##
##hidedata##
##hidedata##
##hidedata##
##hidedata##
##hidedata##
-
kg per piece
##hidedata##
##hidedata##
##hidedata##
##hidedata##
##hidedata##
##hidedata##
##hidedata##
##hidedata##
kg per m2/rm
##hidedata##
##hidedata##
##hidedata##
##hidedata##
##hidedata##
-
##hidedata##
-
kg per bundle
##hidedata##
##hidedata##
##hidedata##
##hidedata##
##hidedata##
##hidedata##
##hidedata##
##hidedata##
slip resistance
##hidedata##
##hidedata##
##hidedata##
##hidedata##
##hidedata##
##hidedata##
-
-
| | |
| --- | --- |
| DIN EN 14411 | |
| COLOURS: | 951 krios, 952 pidra, 955 eres, 957 kawe |
| FORMATS: | 8031, 8045, 8063 |
| | |
| --- | --- |
| Bending strength (Average value) (EN ISO 10545-4) | Ø 28 N/mm2 |
| Water absorption (Average value) (EN ISO 10545-3) | ≤ 3 % |
| Scratch hardness of surface (Mohs scale) (minimum individual value) (EN 101) | 6–7 |
| Frost resistance (EN ISO 10545-12) | is fulfilled |
| Resistance of surface abrasion for glazed tiles (EN ISO 10545-7) | Group: 5 |
| Chemical resistance – except to hydrofluoric acid and its compounds – of tiles (EN ISO 10545-13) | is fulfilled |
| Thermal shock resistance (EN ISO 10545-9) | is fulfilled |
| Coefficient of thermal expansion from room temperatur (20° C) to 100° C/CE (EN ISO 10545-8) | < 80x10-7K-1 |
| Classification groups for antislip floor claddings in barefoot areas (DIN 51 097) | Group: A |
| Classification groups for industrial floor claddings with an inerteased risk of slipping (safety procedure) (DIN 51 130) | Group: R10 |