AERA T
FROST RESISTANT. ANTI-SLIP. TRENDLESSY TRENDY.
---
INNOVATIVE HARDGLAZE 2.0 GLAZE: CLASSIC TREND FLOORING. ALSO AVAILABLE AS TERRACE SLAB. IN PROFILED 40 x 80 CM.
Some colour tones are representative of a certain architectural style and really depict that in a nutshell. Cool grey, warm brown and elegant yellow – powerful colours that one can regard as typifying the enduring architectural trends of the Bauhaus style, cottage style or villa style. As reduced, comfortable or elegant as the architecture – that is how this flooring appears, depending on the colour.
With the classic Aera natural stone structure, but also with an even more self-assured surface finish, although it remains just as easy to clean and anti-slip. The Hardglaze 2.0 glaze developed by Ströher on the basis of highly refined, mineral-oxidic raw materials is what makes this possible and turns Aera T into a durable trend flooring without short-lived colour caprioles.
AERA T
FORMATS
---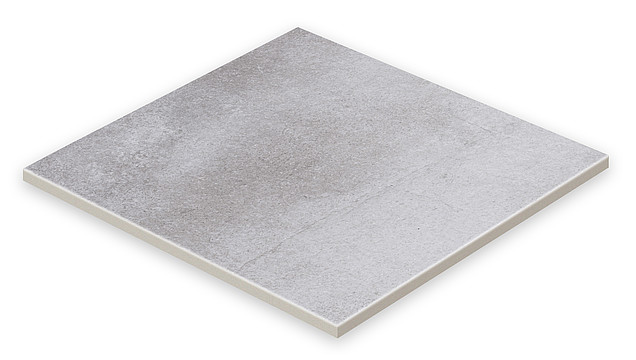 stoneware tile®
Format no.: 8031
format: 30 x 30 cm
dimensions: 294 x 294 x 10 mm
slip resistance: R10
Abrasion: 5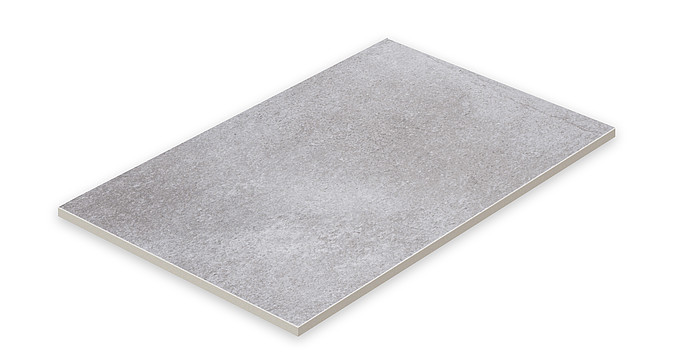 stoneware tile®
Format no.: 8045
format: 30 x 45 cm
dimensions: 444 x 294 x 10 mm
slip resistance: R10
Abrasion: 5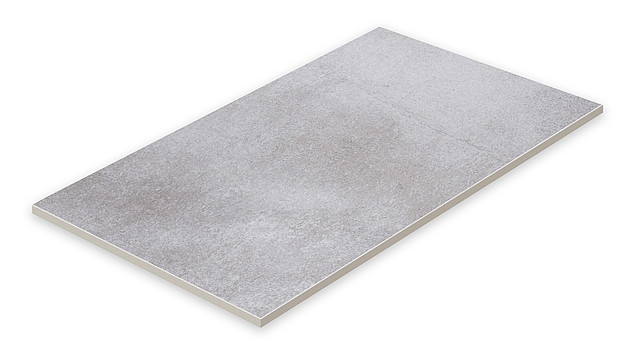 stoneware tile®
Format no.: 8063
format: 30 x 60 cm
dimensions: 594 x 294 x 10 mm
slip resistance: R10
Abrasion: 5
AERA T
FORMATS
---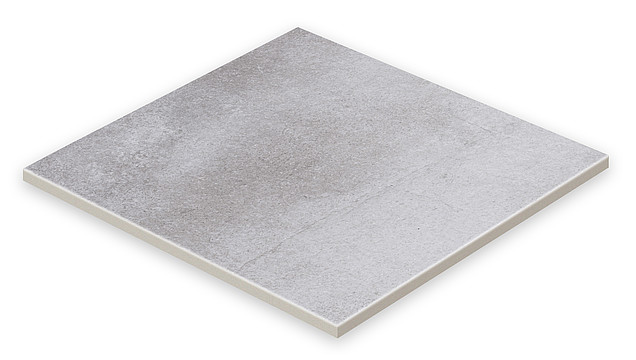 stoneware tile®
Format no.: 8031
format: 30 x 30 cm
dimensions: 294 x 294 x 10 mm
slip resistance: R10
Abrasion: 5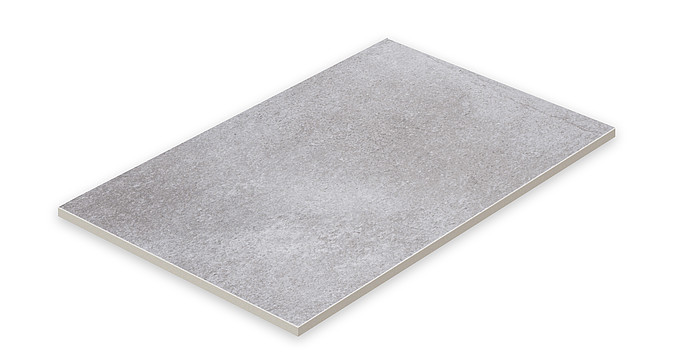 stoneware tile®
Format no.: 8045
format: 30 x 45 cm
dimensions: 444 x 294 x 10 mm
slip resistance: R10
Abrasion: 5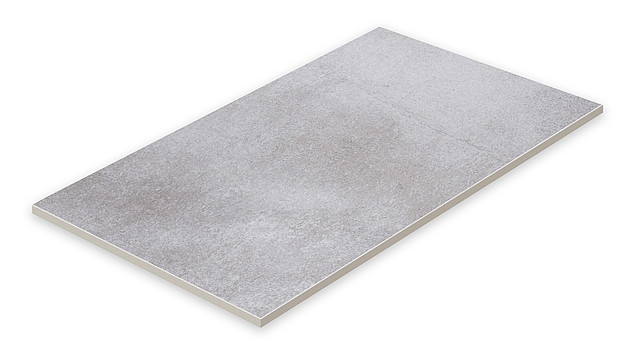 stoneware tile®
Format no.: 8063
format: 30 x 60 cm
dimensions: 594 x 294 x 10 mm
slip resistance: R10
Abrasion: 5
Aera T
trim pieces
---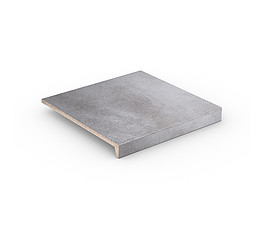 loft stair tread corner®
dimensions: 340 x 340 x 35 x 11 mm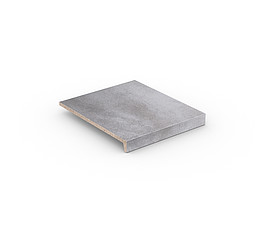 loft stair tread tile®
dimensions: 294 x 340 x 35 x 11 mm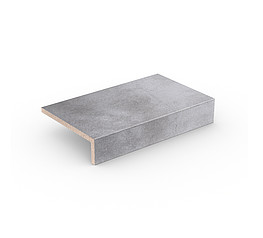 loft angle tile®
dimensions: 294 x 175 x 52 x 10 mm
skirting
dimensions: 294 x 73 x 8 mm
riser corner
dimensions: 157 x 52 x 52 x 10 mm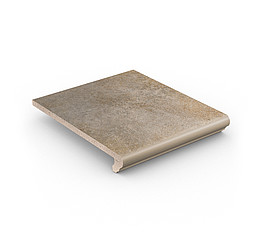 stair tread tile
dimensions: 294 x 340 x 12 mm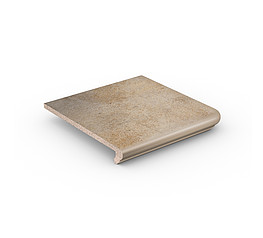 stair tread corner
dimensions: 345 x 345 x 12 mm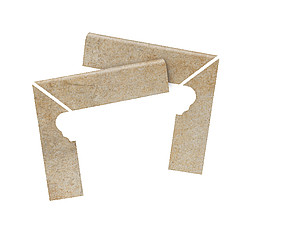 stair skirting left + right
dimensions: skirting length 290 mm
product details
technical specifications, downloads
---
Format no.

Description

8031

stoneware tile®

8045

stoneware tile®

8063

stoneware tile®

8131

stair tread tile

4815

loft angle tile®

9340

stair tread tile

9331

stair tread corner

9430

loft stair tread tile®

9441

loft stair tread corner®

8102

skirting

9010

riser corner

9113

stair skirting left

9114

stair skirting right

0331

mosaic surfaces

Product size (cm)
30 x 30
30 x 45
30 x 60
30
30
30
30
30
30
30
-
-
-
30 x 30 (2,5 x 2,5)
Production size (mm)
294 x 294 x 10
444 x 294 x 10
594 x 294 x 10
294 x 300 x 10
294 x 175 x 52 x 10
294 x 340 x 35 x 11
345 x 345 x 12
294 x 340 x 35 x 11
294 x 340 x 35 x 11
294 x 73 x 8
157 x 52 x 52 x 10
skirting length 290
skirting length 290
294 x 294 x 10
pieces per bundle
11
6
6
10
6
4
1
4
4
18
2
9
9
11
pieces per m2/rm incl. joint
11
7.41
5.5
11
15
9.5
-
9.5
-
42.2
-
-
-
11
pieces per pallet
572
312
240
520
192
100
78
100
100
3240
-
-
-
-
m2/rm per bundle
1,00
0,81
1,09
0,91
0,40
0,42
-
0,42
-
0,43
-
-
-
-
m2/rm per pallet
52,00
42,11
43,64
47,27
12,80
10,53
-
10,53
-
76,78
-
-
-
-
bundles per pallet
52
52
40
52
32
25
78
25
25
180
-
-
-
-
kg per pallet
955,24
822,74
876,96
889,20
278,40
234,00
312,00
234,00
234,00
1257,12
-
-
-
-
kg per piece
1,67
2,64
3,65
1,71
1,45
2,34
4,00
2,34
3,60
0,39
0,40
0,58
0,58
1,50
kg per m2/rm
18,37
19,54
20,10
18,81
21,75
22,23
-
22,23
-
16,37
-
-
-
-
kg per bundle
18,37
15,82
21,92
17,10
8,70
9,36
4,00
9,36
3,60
6,98
0,80
5,26
5,26
16,50
slip resistance
R10
R10
R10
R10
R10
R10
R10
R10
R10
-
-
-
-
R10
| | |
| --- | --- |
| DIN EN 14411 | |
| COLOURS: | 705 betone, 712 marone, 717 anthra, 721 roulé, 727 pinar, 728 core |
| FORMATS: | 8031, 8045, 8063, 8131 |
| | |
| --- | --- |
| Bending strength (Average value) (EN ISO 10545-4) | Ø 28 N/mm2 |
| Water absorption (Average value) (EN ISO 10545-3) | ≤ 3 % |
| Scratch hardness of surface (Mohs scale) (minimum individual value) (EN 101) | 6–7 |
| Frost resistance (EN ISO 10545-12) | is fulfilled |
| Resistance of surface abrasion for glazed tiles (EN ISO 10545-7) | Group: 5, 717 anthra: 4 |
| Chemical resistance – except to hydrofluoric acid and its compounds – of tiles (EN ISO 10545-13) | is fulfilled |
| Thermal shock resistance (EN ISO 10545-9) | is fulfilled |
| Coefficient of thermal expansion from room temperatur (20° C) to 100° C/CE (EN ISO 10545-8) | < 80x10-7K-1 |
| Classification groups for antislip floor claddings in barefoot areas (DIN 51 097) | Group: A |
| Classification groups for industrial floor claddings with an inerteased risk of slipping (safety procedure) (DIN 51 130) | Group: R10 |