STILTREU
USED LOOK. EXPRESSIVE. ACCENTUATED LINES.
---
SUBTLY BALANCED "USED LOOK". CHARMINGLY AUTHENTIC. BUT STATE-OF-THE-ART AND UNIVERSAL.
Materials with character and soul are a current trend. Architecturally, they provide an exciting contrast to modern reduced design. They are like a soothing anchor for the soul. A foothold that provides space for honesty and authenticity. Age and usage are allowed to show here. With their strong character, they give rise to a sense of security. In a modern and subtle way. Suitably safe and true to the style.
Stiltreu
LAYING HINTS
---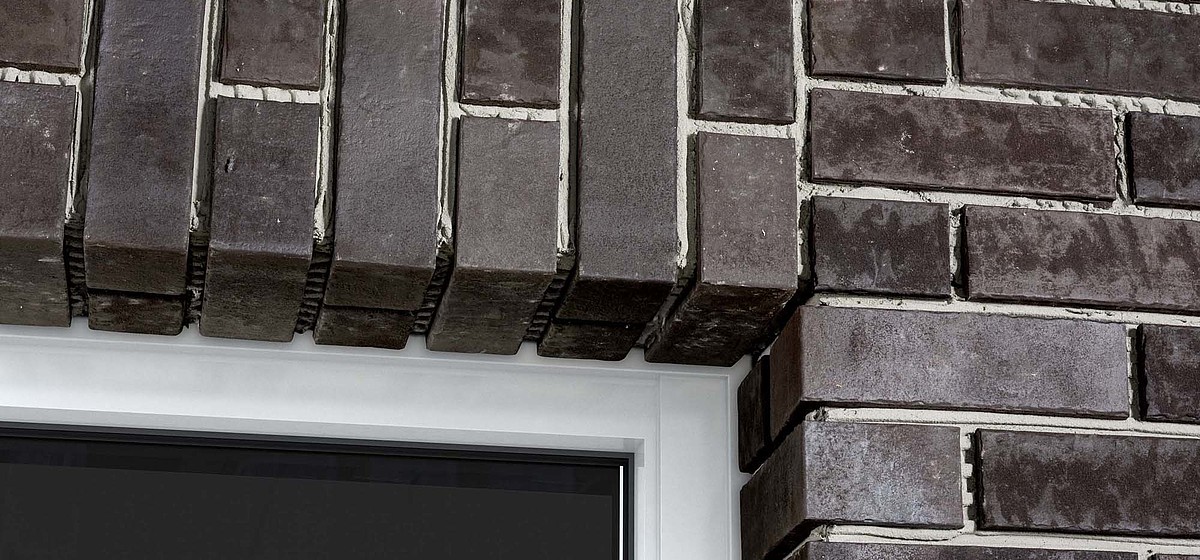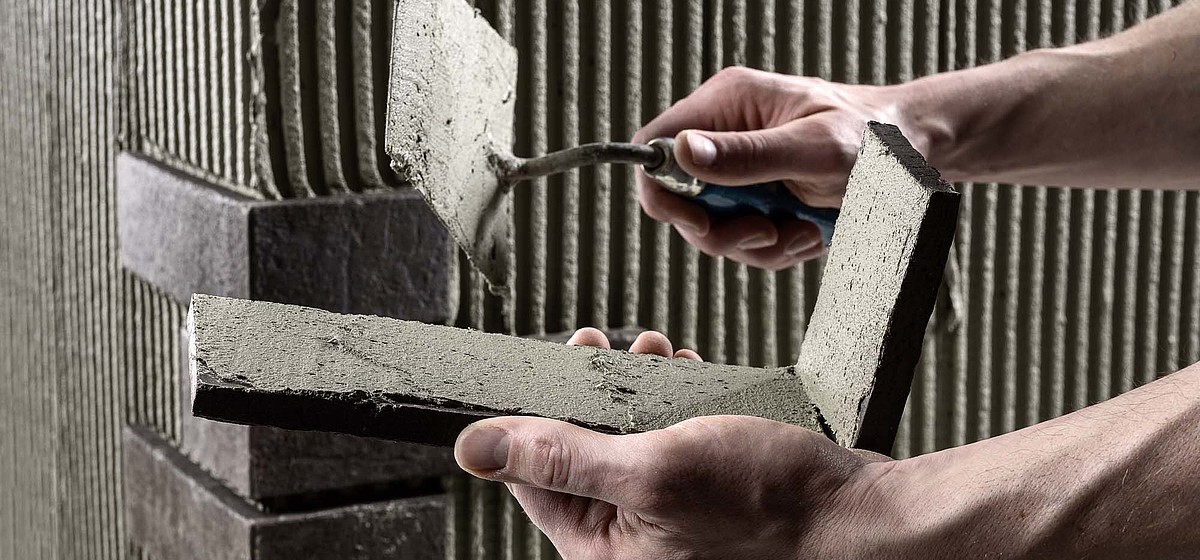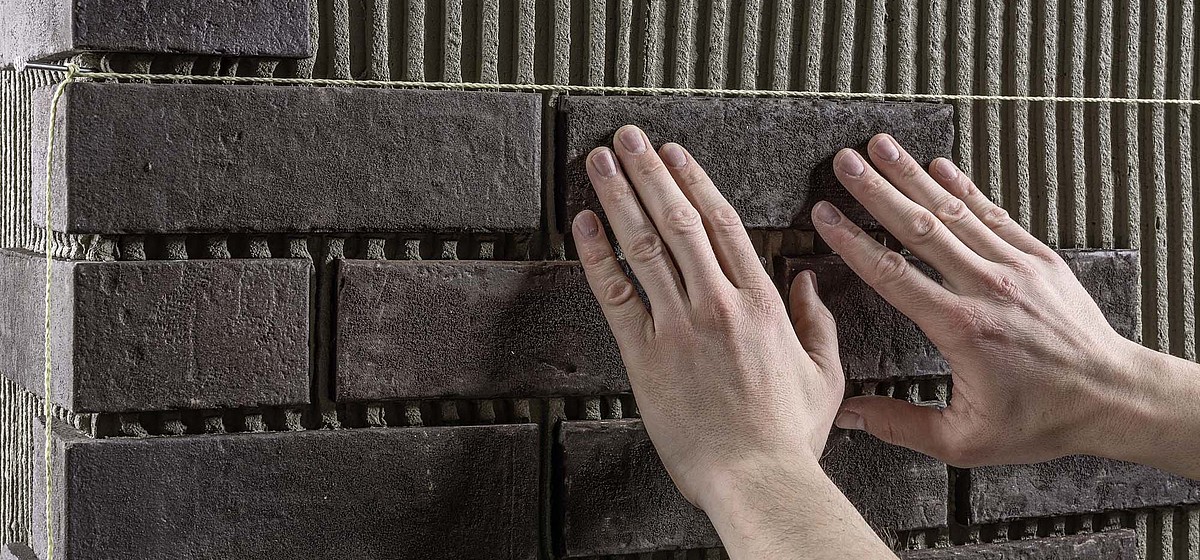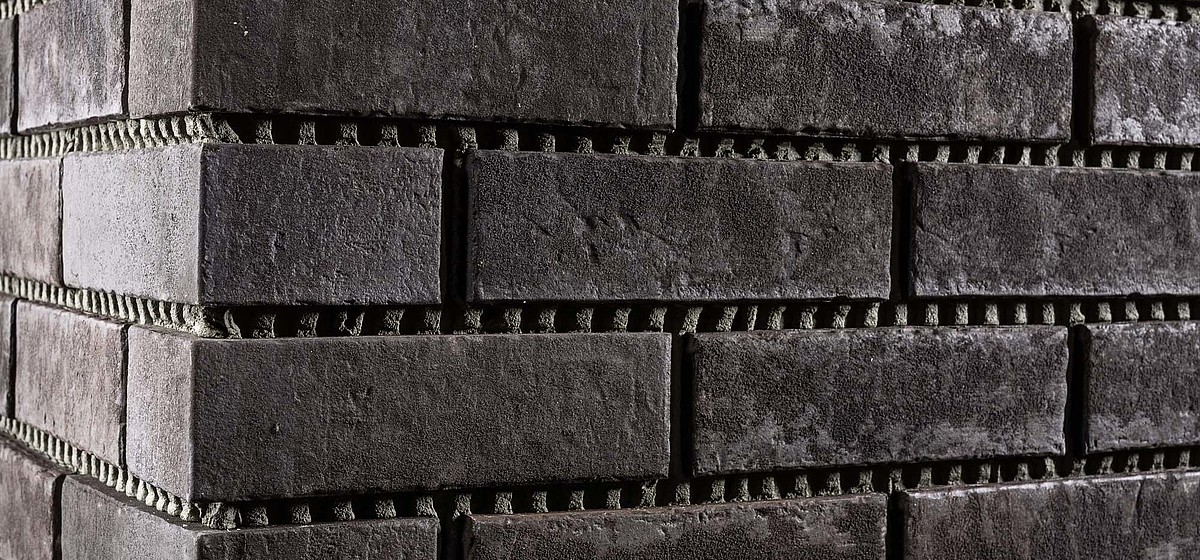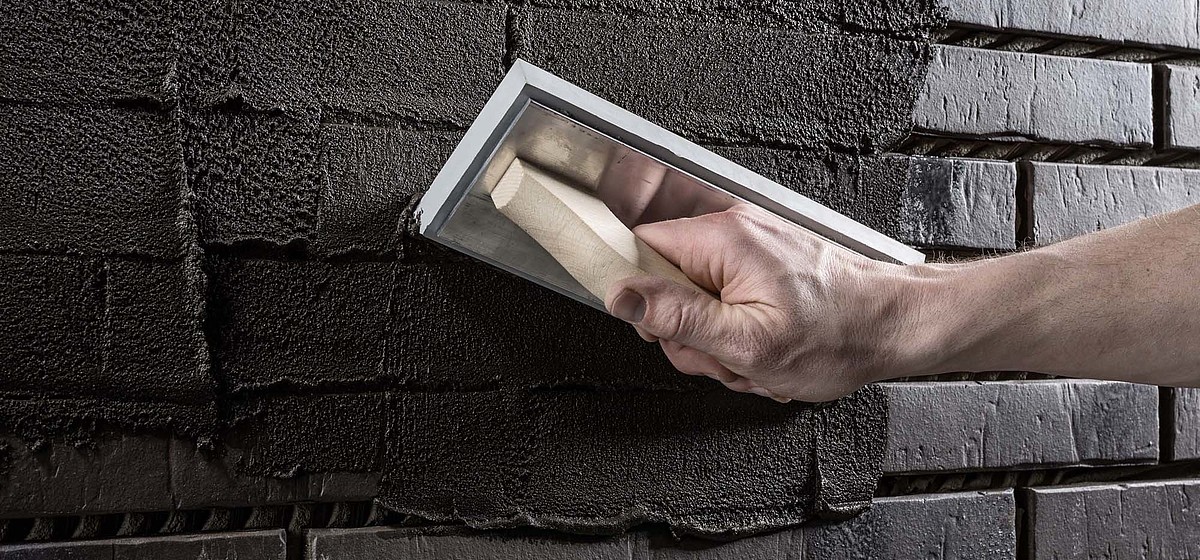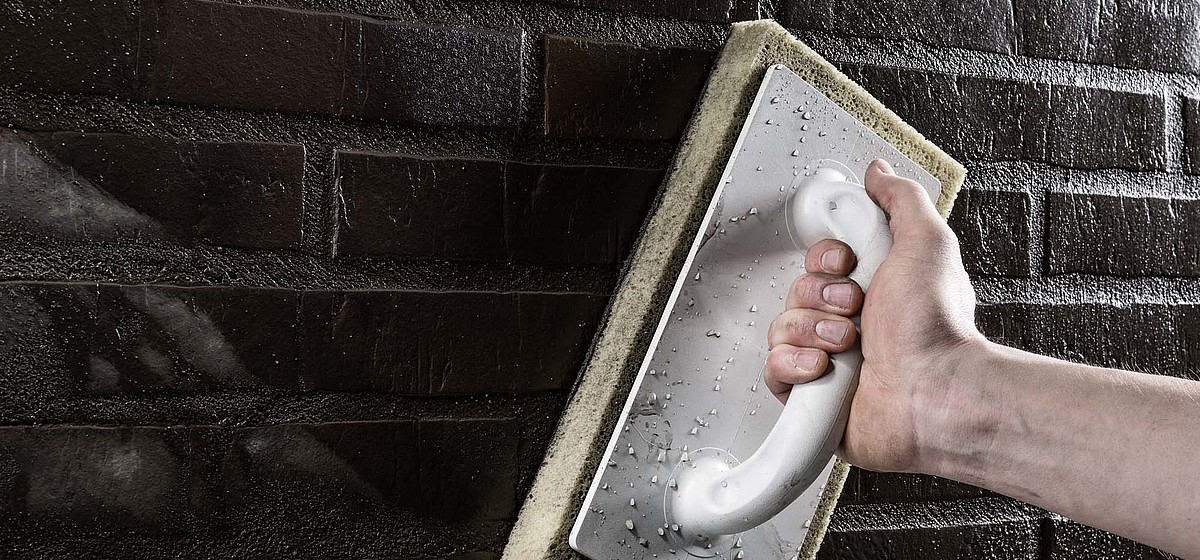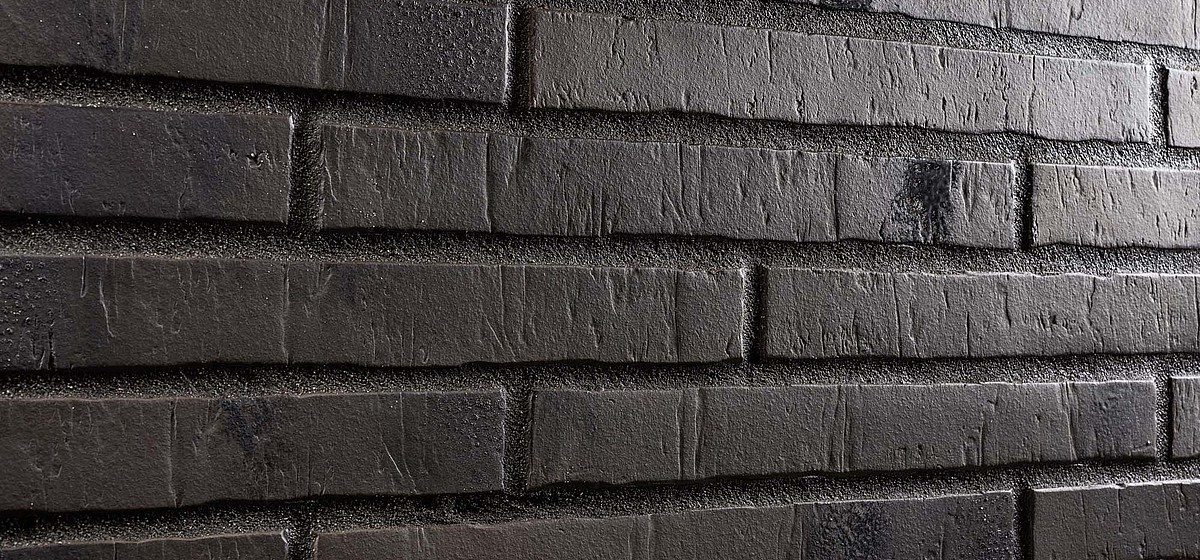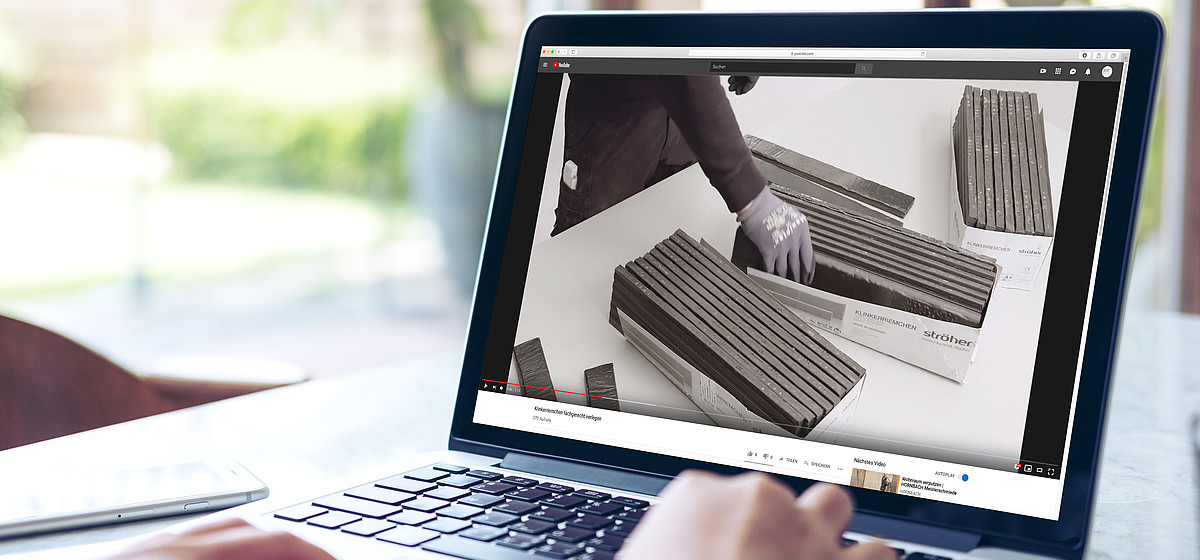 Window lintel perfectly replicated with angles.
The corner angles are worked using the floating-buttering method.
Use a string to plumb the clinker area. The clinker slips are pressed into the adhesive bed.
The finished surface. Grouting can be done after the appropriate drying time.
With the slurry method, the joints are filled diagonally with the grouting or plaster float. Walls should be worked from top to bottom.
The excess grout is washed off diagonally using a plaster float with a sponge or foam pad.
The finished joint pattern after slurry treatment.
product details
technical specifications, downloads
---
Format no.

Description

7756

Clinker brick slips

7757

corner

7760

Clinker brick slips

7761

corner

Product size (cm)
bar shape
bar shape
DF
DF
Production size (mm)
490 x 40 x 14
240 x 115 x 40 x 14
240 x 52 x 14
240 x 115 x 52 x 14
pieces per bundle
18
21
18
14
pieces per m²/rm incl. joint
38.31
19.23
64
16.13
pieces per pallet
1080
1365
2070
910
m2/lfm pro Paket
0,47
1,09
0,28
0,87
m2/lfm pro Palette
28,19
70,98
32,34
56,42
bundles per pallet
60
65
115
65
kg per pallet
670,00
566,00
826,00
519,00
kg per piece
0,62
0,42
0,40
0,57
kg pro m2/lfm
23,75
7,98
25,54
9,19
kg per bundle
11,16
8,72
7,18
7,98
---
Product note: The clearly visible, irregular signs of usage of the "Stiltreu-Used-Look" surface are an essential design feature of this product and do not constitute a reason for complaint in terms of the characteristics and style of the product. We expressly point out that further mechanical processing of the surface may enhance these effects.
| | |
| --- | --- |
| DIN EN 14411 | |
| COLOURS: | 452 silver-grey used look, 454 creme-white used look |
| FORMATS: | 7756, 7760 |
| | |
| --- | --- |
| Water absorption (Average value) (EN ISO 10545-3) | ≤ 3 % |
| Scratch hardness of surface (Mohs scale) (minimum individual value) (EN 101) | 6-7 |
| Frost resistance (EN ISO 10545-12) | fulfilled |
| Chemical resistance – except to hydrofluoric acid and its compounds – of tiles (EN ISO 10545-13) | fulfilled |
| Thermal shock resistance (EN ISO 10545-9) | fulfilled |
| Coefficient of thermal expansion from room temperatur (20° C) to 100° C/CE (EN ISO 10545-8) | 80x10-7 K-1 |
| Maximum pore radius (required: rp > 0,2 μm) (DIN 66 133) | 0,24 µm – 1,59 µm |
| Pore volume (required: Vq > 20 mm3/g (DIN 66 133) | 29,3 mm3/g – 41,9 mm3/g |