341/213
ZOÈ
Comfort concept.
Minimalist design.
Quick to lay.
ZOÈ
COMFORT CONCEPT. MINIMALIST DESIGN. QUICK TO LAY.
---
SOPHISTICATED SCREED LOOK WITH PERFECT APPLICATION AND A MOULDING-CONCEPT.
Zoé demonstrates its true capabilities when firmly laid with matching ceramic stairs and edges. We call it the "comfort concept". This perfect application is also really easy to achieve with the quick-laying 30 x 30 or 30 x 45 format. Yet it also offers a prestigious look and a nice feel underfoot. And it is completely organic – no impregnation, no time-consuming maintenance with aggressive chemicals, blowtorches, pressure washers or acrobatic scraping of the pointing. Just water and a cloth are enough. This leaves more time for relaxing. And with ceramic tiles, barbecues are no problem. Zoé provides minimalist design with a sophisticated screed look in four colours and a matching loft moulding range.
ZOÈ
FORMATS
---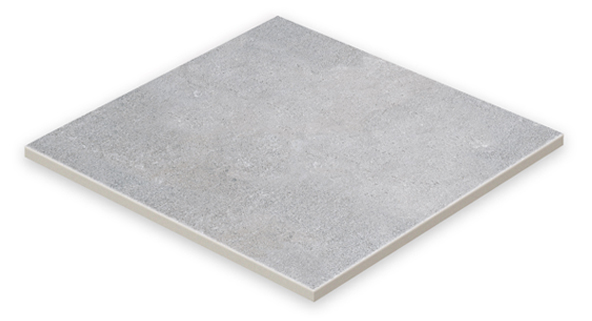 stoneware tile®
Format no.: 8031
format: 30 x 30 cm
dimensions: 294 x 294 x 10 mm
slip resistance: R10
Abrasion: 5
stoneware tile®
Format no.: 8045
format: 30 x 45 cm
dimensions: 444 x 294 x 10 mm
slip resistance: R10
Abrasion: 5
ZOÈ
FORMATS
---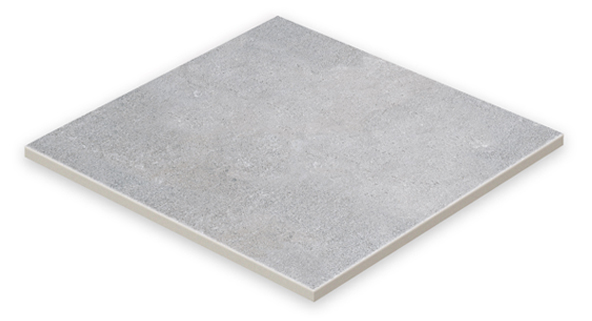 stoneware tile®
Format no.: 8031
format: 30 x 30 cm
dimensions: 294 x 294 x 10 mm
slip resistance: R10
Abrasion: 5
stoneware tile®
Format no.: 8045
format: 30 x 45 cm
dimensions: 444 x 294 x 10 mm
slip resistance: R10
Abrasion: 5
ZOÈ
TRIM PIECES
---
loft stair tread corner®
dimensions: 340 x 340 x 35 x 11 mm
loft stair tread tile®
dimensions: 294 x 340 x 35 x 11 mm
loft angle tile®
dimensions: 294 x 175 x 52 x 10 mm
skirting
dimensions: 294 x 73 x 8 mm
riser corner
dimensions: 157 x 52 x 52 x 10 mm
product details
technical specifications, downloads
---
Format no.

Description

8031

stoneware tile®

8045

stoneware tile®

4815

loft angle tile®

9430

loft stair tread tile®

9441

loft stair tread corner®

8102

skirting

9010

riser corner

Product size (cm)
30 x 30
30 x 45
30
30
30
30
-
Production size (mm)
294 x 294 x 10
444 x 294 x 10
294 x 175 x 52 x 10
294 x 340 x 35 x 11
340 x 340 x 35 x 11
294 x 73 x 8
157 x 52 x 52 x 10
pieces per bundle
11
6
6
4
1
18
2
pieces per m2/rm incl. joint
11
7.41
3.3
3.3
-
3.3
-
pieces per pallet
572
312
192
100
78
3240
-
m2/rm per bundle
1,00
0,81
1,82
1,21
-
5,45
-
m2/rm per pallet
52,00
42,11
58,18
30,30
-
981,82
-
bundles per pallet
52
52
32
25
78
180
-
kg per pallet
955,24
822,74
278,40
234,00
280,80
1257,12
-
kg per piece
1,67
2,64
1,45
2,34
3,60
0,39
0,40
kg per m2/rm
18,37
19,54
4,79
7,72
-
1,28
-
kg per bundle
18,37
15,82
8,70
9,36
3,60
6,98
0,80
slip resistance
R10
R10
R10
R10
R10
-
-
| | |
| --- | --- |
| DIN EN 14411 | |
| COLOURS: | 970 grey, 971 greige, 972 taupe, 973 anthracite |
| FORMATS: | 8031, 8045 |
Bending strength (Average value) (EN ISO 10545-4)
Ø 28 N/mm2
Water absorption (Average value) (EN ISO 10545-3)
≤ 3 %
Scratch hardness of surface (Mohs scale) (minimum individual value) (EN 101)
6–7
Frost resistance (EN ISO 10545-12)
is fulfilled
Resistance of surface abrasion for glazed tiles (EN ISO 10545-7)

Group: 5

973 Gruppe 4

Chemical resistance – except to hydrofluoric acid and its compounds – of tiles (EN ISO 10545-13)
is fulfilled
Thermal shock resistance (EN ISO 10545-9)
is fulfilled
Coefficient of thermal expansion from room temperatur (20° C) to 100° C/CE (EN ISO 10545-8)
< 80x10-7K-1
Classification groups for antislip floor claddings in barefoot areas (DIN 51 097)
Group: A
Classification groups for industrial floor claddings with an inerteased risk of slipping (safety procedure) (DIN 51 130)
Group: R10