44/94
ROCCIA
relief-stressed,
rock-like structure –
Ströher evergreens
and classics.
ROCCIA
FROST RESISTANT. ANTI-SLIP. RELIEF-STRESSED.
---
TIMELESS, RELIABLE: TYPICAL ROCCIA. FUNCTIONAL TERRACE SURFACING AS A GENERIC TERM FOR 'OUTDOOR CERAMICS'.
Every success story is driven by a certain phenomenon. By the stroke of fortune of having the right idea and putting it professionally into practice at exactly the right time – and not just once.
This classic product is the realisation of an idea that timelessly encompasses the zeitgeist. A Mediterranean surface structure combined with the product benefits of genuine coarse ceramic material. Frost resistance and trim pieces variety with a relief-stressed, rocklike structure.
Summer flair that can withstand the winter; winter hardness with the flair of summer. For outside and inside.
Roccia
formats
---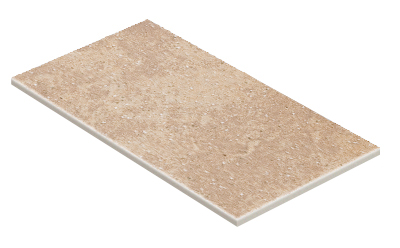 stoneware tile®
Format no.: 8011
format: 12,5 x 25
dimensions: 240 x 115 x 10 mm
slip resistance: R10
Abrasion: 5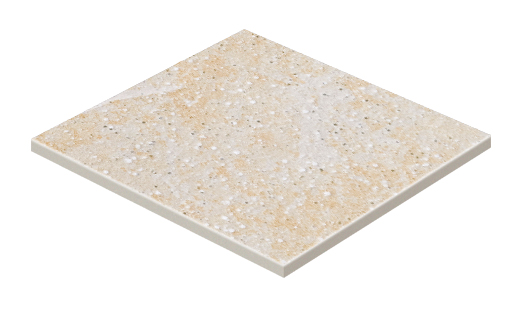 stoneware tile®
Format no.: 8081
format: 25 x 25
dimensions: 240 x 240 x 10 mm
slip resistance: R10
Abrasion: 5
stoneware tile®
Format no.: 8031
format: 30 x 30
dimensions: 294 x 294 x 10 mm
slip resistance: R10
Abrasion: 5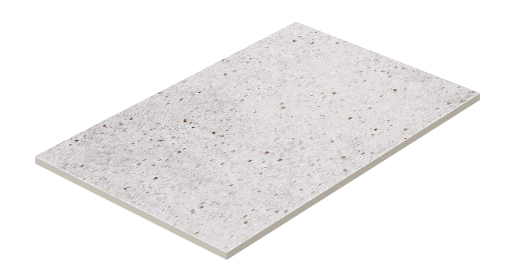 stoneware tile®
Format no.: 8045
format: 30 x 45
dimensions: 444 x 294 x 10 mm
slip resistance: R10
Abrasion: 5
Roccia
formats
---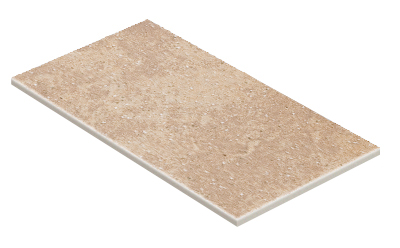 stoneware tile®
Format no.: 8011
format: 12,5 x 25
dimensions: 240 x 115 x 10 mm
slip resistance: R10
Abrasion: 5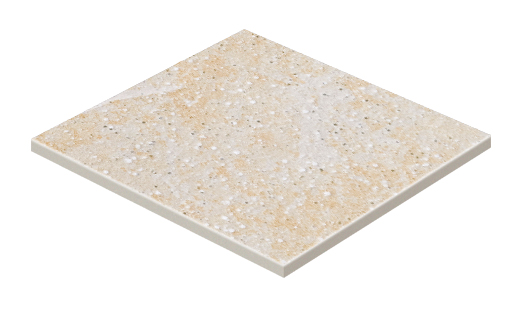 stoneware tile®
Format no.: 8081
format: 25 x 25
dimensions: 240 x 240 x 10 mm
slip resistance: R10
Abrasion: 5
stoneware tile®
Format no.: 8031
format: 30 x 30
dimensions: 294 x 294 x 10 mm
slip resistance: R10
Abrasion: 5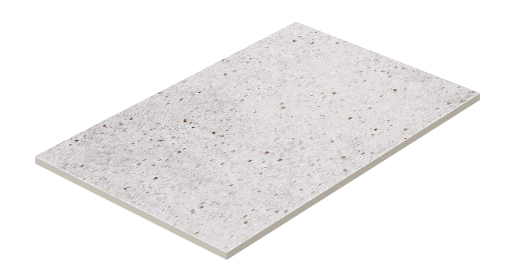 stoneware tile®
Format no.: 8045
format: 30 x 45
dimensions: 444 x 294 x 10 mm
slip resistance: R10
Abrasion: 5
Roccia
trim pieces
---
stair tread tile
dimensions: 240 x 340 x 12 mm
stair tread tile
dimensions: 294 x 340 x12 mm
stair tread corner
dimensions: 345 x 345 x 12 mm
loft angle tile®
dimensions: 240 x 175 x 52 x 10 mm
loft angle tile®
dimensions: 294 x 175 x 52 x 10 mm
skirting
dimensions: 240 x 73 x 8 und 294 x 73 x 8 mm
riser corner
dimensions: 157 x 52 x 52 x 10 mm
stair skirting left and right
dimensions: skirting length 290 mm
ROCCIA
MOSAIC SURFACES AND BORDERS
---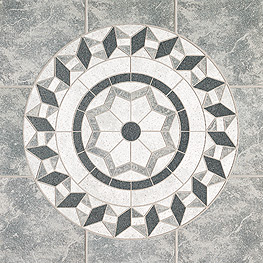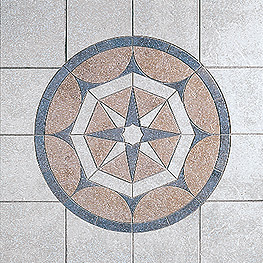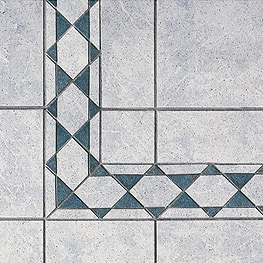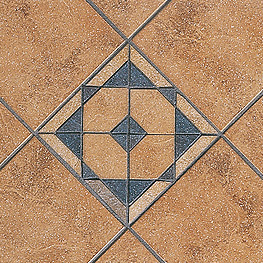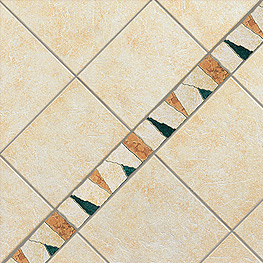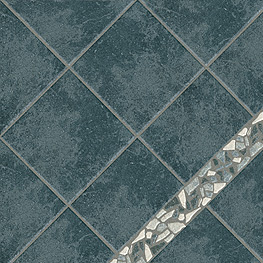 product details
technical specifications, downloads
---
Format no.

Description

8011

stoneware tile®

8081

stoneware tile®

8031

stoneware tile®

8045

stoneware tile®

8181

stair tread tile

8131

stair tread tile

4814

loft angle tile®

4815

loft angle tile®

9240

stair tread tile

9340

stair tread tile

9331

stair tread corner

8107

skirting

8108

skirting

9010

riser corner

9117

stair skirting left

9118

stair skirting right

Product size (cm)
12,5 x 25
25 x 25
30 x 30
30 x 45
25
30
##hidedata##
30
25
30
30
25 x 25
30
-
-
-
Production size (mm)
240 x 115 x 10
240 x 240 x 10
294 x 294 x 10
444 x 294 x 10
240 x 300 x 10
294 x 300 x 10
##hidedata##
294 x 175 x 52 x 10
240 x 340 x 12
294 x 340 x12
345 x 345 x 12
240 x 73 x 8
294 x 73 x 8
157 x 52 x 52 x 10
skirting length 290
skirting length 290
pieces per bundle
32
16
11
6
10
10
##hidedata##
6
4
4
1
18
18
2
9
9
pieces per m2/rm incl. joint
33
16
11
7.41
12.9
11
##hidedata##
15
11.6
9.5
-
50
42.2
-
-
-
pieces per pallet
2016

1008

572

312

640

520

##hidedata##

192
160

160

78
3600

3240

-
-
-
m2/rm per bundle
0,97
1,00
1,00
0,81
0,78
0,91
##hidedata##
0,40
0,34
0,42
-
0,36
0,43
-
-
-
m2/rm per pallet
61,09
63,00
52,00
42,11
49,61
47,27
##hidedata##
12,80
13,79
16,84
-
72,00
76,78
-
-
-
bundles per pallet
63
63
52
52
64
52
##hidedata##
32
40
40
78
200
180
-
-
-
kg per pallet
1175,33
1174,32
955,24
822,74
950,40
889,20
##hidedata##
278,40
414,40
523,20
312,00
1094,40
1257,12
-
-
-
kg per piece
0,58
1,17
1,67
2,64
1,49
1,71
##hidedata##
1,45
2,59
3,27
4,00
0,30
0,39
0,40
0,58
0,58
kg per m2/rm
19,24
18,64
18,37
19,54
19,16
18,81
##hidedata##
21,75
30,04
31,07
-
15,20
16,37
-
-
-
kg per bundle
18,66
18,64
18,37
15,82
14,85
17,10
##hidedata##
8,70
10,36
13,08
4,00
5,47
6,98
0,80
5,26
5,26
slip resistance
R10
R10
R10
R10
R10
R10
##hidedata##
R10
R10
R10
R10
-
-
-
-
-
| | |
| --- | --- |
| DIN EN 14411 | |
| COLOURS: | 833 corda, 834 giallo, 835 sandos, 837 marmos, 839 ferro, 840 grigio, 841 rosso, 845 nero |
| FORMATS: | 8011, 8081, 8031, 8045, 8181, 8131 |
| | |
| --- | --- |
| Bending strength (Average value) (EN ISO 10545-4) | Ø 28 N/mm2 |
| Water absorption (Average value) (EN ISO 10545-3) | ≤ 3 % |
| Scratch hardness of surface (Mohs scale) (minimum individual value) (EN 101) | 6–7 |
| Frost resistance (EN ISO 10545-12) | is fulfilled |
| Resistance of surface abrasion for glazed tiles (EN ISO 10545-7) | Group: 5 |
| Chemical resistance – except to hydrofluoric acid and its compounds – of tiles (EN ISO 10545-13) | is fulfilled |
| Thermal shock resistance (EN ISO 10545-9) | is fulfilled |
| Coefficient of thermal expansion from room temperatur (20° C) to 100° C/CE (EN ISO 10545-8) | < 80x10-7K-1 |
| Classification groups for antislip floor claddings in barefoot areas (DIN 51 097) | Group: A |
| Classification groups for industrial floor claddings with an inerteased risk of slipping (safety procedure) (DIN 51 130) | Group: R10 |