50/79
DURO
Earthy originality.
Can stand a lot.
DURO
FROST RESISTANT. ANTI-SLIP. VERSATILE.
---
EARTHY ORIGINALITY. CLEAR AND CAN STAND A LOT.
This tunnel kiln fired series is not just remarkably durable. It is also remarkably versatile when it comes to laying. The special hard glaze is uncommon here, so it is something of a luxury. As it only serves to protect the surface, and is clear.
Duro is fired clay in the most original sense and displays a natural expressiveness even without colouration. The only thing that could be even more natural-looking would be no glaze at all. The earth tones are especially warm and pleasant because of the special tunnel kiln firing process. With Duro, the terrace is not just attractive in summer, but all the year round.
DURO
FORMATS
---
split tile
Format no.: 8011
format: 12,5 x 25
dimensions: 240 x 115 x 10 mm
slip resistance: R9
Abrasion: 3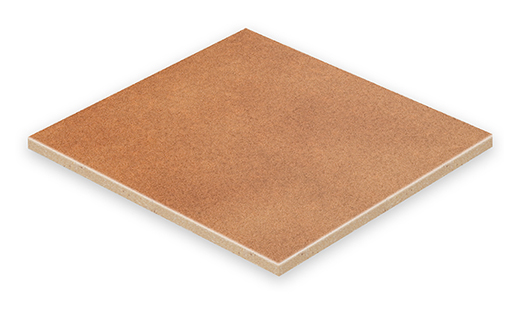 split tile
Format no.: 8081
format: 25 x 25
dimensions: 240 x 240 x 12 mm
slip resistance: R9
Abrasion: 3
DURO
FORMATS
---
split tile
Format no.: 8011
format: 12,5 x 25
dimensions: 240 x 115 x 10 mm
slip resistance: R9
Abrasion: 3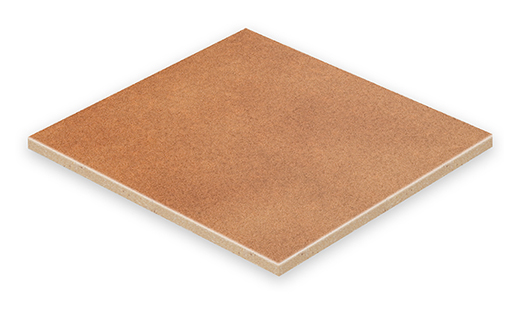 split tile
Format no.: 8081
format: 25 x 25
dimensions: 240 x 240 x 12 mm
slip resistance: R9
Abrasion: 3
Duro
trim pieces
---
stair tread tile
dimensions: 240 x 340 x 12 mm
stair tread corner
dimensions: 345 x 345 x 12 mm
skirting
dimensions: 240 x 73 x 10 mm
angle tile
dimensions: 240 x 115 x 52 x 10 mm
stair skirting left and right
dimensions: skirting length 290 mm
product details
technical specifications, downloads
---
Format no.

Description

1100

split tile

8011

split tile

1610

split tile

4822

angle tile

4828

angle tile bulging edge

9240

stair tread tile

9331

stair tread corner

9000

riser corner

9005

stair skirting left

9006

stair skirting right

2116


skirting

8107


skirting

Product size (cm)
12,5 x 25
12,5 x 25
25 x 25
25
25
25
30
-
-
-
25
25
Production size (mm)
240 x 115 x 10
240 x 115 x 10
240 x 240 x 12
240 x 115 x 52 x 10
240 x 115 x 52 x 10
240 x 340 x 12
345 x 345 x 12
157 x 60 x 60 x 11
skirting length 290
skirting length 290
240 x 73 x 10
240 x 73 x 10
pieces per bundle
20
20
12
6
6
4
1
2
6
6
12
12
pieces per m2/rm incl. joint
33
33
16
23
23
11.6
-
-
-
-
50
50
pieces per pallet
1800

1800

756

684

684

160

78

-
-
-
2208

2208

m2/rm per bundle
0,61
0,61
0,75
0,26
0,26
0,34
-
-
-
-
0,24
0,24
m2/rm per pallet
54,55
54,55
47,25
29,74
29,74
13,79
-
-
-
-
44,16
44,16
bundles per pallet
90
90
63
114
114
40
78
-
-
-
184
184
kg per pallet
1080,00
1080,00
1073,52
588,24
588,24
414,40
-
-
-
-
971,52
971,52
kg per piece
0,60
0,60
1,42
0,86
0,86
2,59
4,00
0,40
0,89
0,89
0,44
0,44
kg per m2/rm
19,80
19,80
22,72
19,78
19,78
30,04
-
-
-
-
22,00
22,00
kg per bundle
12,00
12,00
17,04
5,16
5,16
10,36
4,00
0,80
5,36
5,36
5,28
5,28
slip resistance
R9
R9
R9
R9
R9
R9
R9
-
-
-
-
-
| | |
| --- | --- |
| DIN EN 14411 | |
| COLOURS: | 803 elba, 804 bossa, 825 sherry, 850 garda |
| FORMATS: | 1100, 1610 |
| | |
| --- | --- |
| Bending strength (Average value) (EN ISO 10545-4) | Ø 28 N/mm2 |
| Water absorption (Average value) (EN ISO 10545-3) | Ø 4, 825 sherry: ≤ 3 % |
| Scratch hardness of surface (Mohs scale) (minimum individual value) (EN 101) | 6–7 |
| Frost resistance (EN ISO 10545-12) | is fulfilled |
| Resistance of surface abrasion for glazed tiles (EN ISO 10545-7) | Group: 5, 804 bossa, 825 sherry: 3 |
| Chemical resistance – except to hydrofluoric acid and its compounds – of tiles (EN ISO 10545-13) | is fulfilled |
| Thermal shock resistance (EN ISO 10545-9) | is fulfilled |
| Coefficient of thermal expansion from room temperatur (20° C) to 100° C/CE (EN ISO 10545-8) | < 80x10-7K-1 |
| Classification groups for industrial floor claddings with an inerteased risk of slipping (safety procedure) (DIN 51 130) | Group: R9 |