106/186
COMMERCIAL CERAMICS
SECUTON®
The anti-slip
concept that grabs
abrasion resistant.
SECUTON®
HYGIENIC. ANTI-SLIP. DURABLE.
---
WHERE STEP SAFETY IS A LEGAL REQUIREMENT.
Four slip resistant surface profiles that meet all legal slip resistance requirements plus one 10 mm tile in nine fresh colour shades. All this makes Secuton® a safety concept that does not only grab in any commercial, industrial or publicly used area and it is also good looking and abrasion-free.
Secuton® features the 'hard glaze 2.0' surface finish specially developed by STRÖHER, a particularly resistant glaze based on highly refined mineral-oxidic raw materials. In comparison to other slip resistant surfaces that are only equipped with sensitive engobes, this enables Secuton® to meet the highest slip resistance level – even with its surface profile – and in high traffic areas, it is 100 percent abrasion-resistant and easy to clean.
Secuton
formats
---
fine stoneware tile
Format no.: 8820
format: 20 x 20 cm
dimensions: 196 x 196 x 10 mm
slip resistance: R10
Abrasion: 5
fine stoneware tile
Format no.: 8830
format: 30 x 30 cm
dimensions: 296 x 296 x 10 mm
slip resistance: R10
Abrasion: 5
fine stoneware tile
Format no.: 8831
format: 30 x 30 (10 x 10) cm
dimensions: 296 x 296 x 10 mm
slip resistance: R10
Abrasion: 5
Secuton
formats
---
fine stoneware tile
Format no.: 8820
format: 20 x 20 cm
dimensions: 196 x 196 x 10 mm
slip resistance: R10
Abrasion: 5
fine stoneware tile
Format no.: 8830
format: 30 x 30 cm
dimensions: 296 x 296 x 10 mm
slip resistance: R10
Abrasion: 5
fine stoneware tile
Format no.: 8831
format: 30 x 30 (10 x 10) cm
dimensions: 296 x 296 x 10 mm
slip resistance: R10
Abrasion: 5
SECUTON
SURFACES
---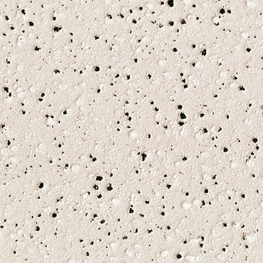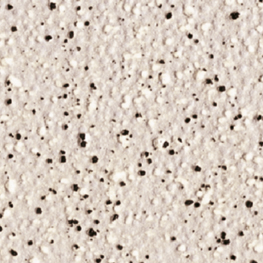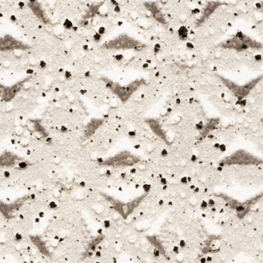 starpoint studded surface
R12-V4/B
product details
technical specifications, downloads
---
Format no.

Description

8830

fine stoneware tile

8820

fine stoneware tile

8816

fine stoneware tile with grained surface

8802

fine stoneware tile with starpoint studded surface

8831

fine stoneware tile

8850

stair tread tile

8604

skirting

8603

skirting

8640

cove base

8644

internal corner

8645

external corner

Product size (cm)
30 x 30
20 x 20
20 x 20
20 x 20
30 x 30 (10 x 10)
30
20
30
20
-
-
Production size (mm)
296 x 296 x 10
196 x 196 x 10
196 x 196 x 10
196 x 196 x 10
296 x 296 x 10
296 x 296 x 10
196 x 96 x 8
296 x 73 x 10
196 x 96 x 8
-
-
pieces per bundle
11
25
25
25
11
10
26
16
25
10
10
pieces per m2/rm incl. joint
11
25
25
25
11
11
48.5
42
48.5
239
239
pieces per pallet
572
1800
1800
1800
330
520
3952
3200
3800
9990
9990
m2/rm per bundle
1,00
1,00
1,00
1,00
1,00
0,91
0,54
0,38
0,52
0,04
0,04
m2/rm per pallet
52,00
72,00
72,00
72,00
30,00
47,27
81,48
76,19
78,35
41,80
41,80
bundles per pallet
52
72
72
72
30
52
152
200
152
999
999
kg per pallet
1091,38
1501,20
1542,60
1463,40
629,64
994,24
1383,20
1152,00
1254,00
999,00
999,00
kg per piece
1,91
0,83
0,86
0,81
1,91
1,91
0,35
0,36
0,33
0,10
0,10
kg per m2/rm
20,99
20,85
21,43
20,33
20,99
21,03
16,98
15,12
16,01
23,90
23,90
kg per bundle
20,99
20,85
21,43
20,33
20,99
19,12
9,10
5,76
8,25
1,00
1,00
slip resistance
R10
R10
R11
R12
R10
R10
-
-
-
-
-
| | |
| --- | --- |
| DIN EN 14411 | |
| COLOURS: | TS10 white, TS40 blue, TS60 grey, TS80 anthracite |
| FORMATS: | 8830, 8816, 8820, 8802, 8831 |
Bending strength (Average value) (EN ISO 10545-4)
Ø 28 N/mm2
Water absorption (Average value) (EN ISO 10545-3)
≤ 3 %
Scratch hardness of surface (Mohs scale) (minimum individual value) (EN 101)
6–7
Frost resistance (EN ISO 10545-12)
is fulfilled
Resistance of surface abrasion for glazed tiles (EN ISO 10545-7)

Group: 5

Chemical resistance – except to hydrofluoric acid and its compounds – of tiles (EN ISO 10545-13)
is fulfilled
Thermal shock resistance (EN ISO 10545-9)
is fulfilled
Coefficient of thermal expansion from room temperatur (20° C) to 100° C/CE (EN ISO 10545-8)
< 80x10-7K-1
Classification groups for antislip floor claddings in barefoot areas (DIN 51 097)
Group: B8820, 8830, 8850: A
Classification groups for industrial floor claddings with an inerteased risk of slipping (safety procedure) (DIN 51 130)

Group:

8820, 8830, 8831, 8850: R10

8816: R118802: R12-V4

8811: R13-V10